'This Is Hard' – Washington Coach Ron Rivera Wishes Fans' Expectations Were Lower For The 2021 NFL Season
Published 10/12/2021, 3:08 PM EDT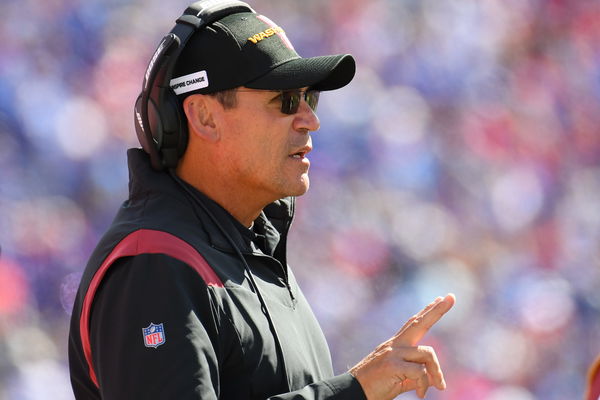 ---
---
Washington Football Team suffered a heavy loss during their week five fixture against New Orleans Saints. The Saints ran circles around the Washington defense, with Jameis Winston notching four touchdowns. Washington's Taylor Heinicke suffered two interceptions, adding to a night's heartbreak for the quarterback. If there's one man more distraught that Heinicke, it's Ron Rivera.
ADVERTISEMENT
Article continues below this ad
Ron Rivera wants fans to lower their expectations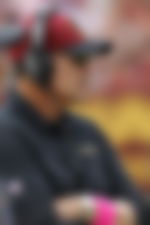 Washington's head coach, Ron Rivera, had a strange take on his team's performance against New Orleans Saints. While he gave credit where credit was due, he cited an odd reason for the team's performance. We cannot figure whether Rivera is providing an explanation or making an excuse.
ADVERTISEMENT
Article continues below this ad
According to him, fans' expectations after the 2020 season have put added pressure on his team's shoulders. Last season, Washington topped their division with a 7-9 record and qualified for the playoffs, despite a 2-7 start. While they lost to eventual winners, the Buccaneers, it was quite an excellent run. Speaking on the Ron Rivera Show, the coach wished fans' expectations wouldn't be this high for the 2021 season.
"We're trying to get past these things. We're trying to focus in on what's truly the development of this football team for the long run, not an overnight fix. I mean, you almost want to say, 'Man, I wish 7-9 last year wouldn't have been good enough to win the division. That way, the expectations would have been much lower and been a little bit easier. This is hard. This is the way it's supposed to be. It's supposed to be hard. It's because it's the only way you learn."
While this is a strange take on the season so far, Washington hasn't fared poorly at all. While they went 2-7 last year, their 2-3 record in the 2021 season is significantly better. They even look in formidable condition, and stand a chance to qualify for the playoffs.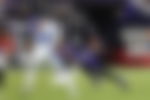 What's next for Washington Football Team?
ADVERTISEMENT
Article continues below this ad
The loss to New Orleans Saints would be a welcome learning experience for Washington, especially since the season is entering his sixth week already. Coming up next for them is a huge match against Kansas City Chiefs. Although it won't come as a shocker to many, given the Chiefs' recent form, they are actually on level ground with Washington right now.
With a 2-3 record as well, the Chiefs are at the bottom of their division, behind the Raiders, Broncos and Chargers. As for Washington, they stand second in the NFC East, trailing to Dallas Cowboys and laying above the Eagles and New York Giants.
ADVERTISEMENT
Article continues below this ad
Ron Rivera's team will have to channel 100% of their passion and aggression to get past the Chiefs. Keeping in mind Patrick Mahomes and Co will also look to steady their course, Kansas City Chiefs will be their toughest opponents this season.