"This Is Not a Difficult…": Years Before Meeting Tom Brady, Gisele Bündchen, Aged 16, Struggled to Explain Her Name in the American Way
Published 08/24/2022, 7:00 AM EDT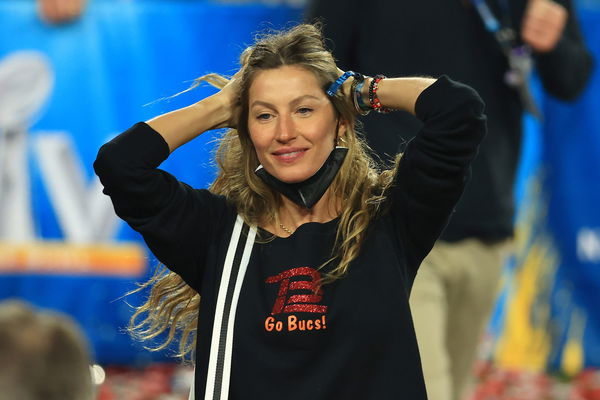 Gisele Bündchen is one such name in the fashion world that has immense fame. The fans also traveled into the NFL realm after she began dating Tom Brady. But the Brazilian diva made an empire of her own. Bündchen's road to success came after her efforts as a 16-year-old youngster. She also struggled to make the American citizens pronounce her name correctly.
In 2005, Gisele Bündchen appeared on the 'Late Night with Conan O'Brien' show. As they touch upon multiple topics, the supermodel also reminisces on the part where the US natives struggled to pronounce her name in the American way. It is called Gisele in Portuguese, where they change the E with an I. But she always struggled with the correct pronunciation.
ADVERTISEMENT
Article continues below this ad
Bündchen mentions, "My name in Portuguese, you spell it G I S E L E. We say I at the end of the L. Here you eat the I. You know, you only said to yourself. This is the American Way I guess. So I go to castings. What's your name? Gisele. What's your name? Gisele. WHAT? So I'll be like, "This is not a difficult name," so I would just like write it down and they were like, 'Gisele.' I'm like, 'No!'"
Gisele came to New York at a young age to make a career in modeling. She then moved on to have a stellar career and had a substantial media buzz. But like a flawless tale, her relationship with Tom Brady came as the perfect summation of the narrative.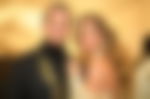 Safe to say, the supermodel did not have humble beginnings while in the country.
Gisele Bündchen Gave Valuable Advice to Kids After Tom Brady Lost a Super Bowl
ADVERTISEMENT
Article continues below this ad
Tom Brady has had unmatched success in the Super Bowl. But he does not always prevail in it. The QB's loss against the Eagles in Super Bowl LII devastated his children to witness their father losing the vital game. And that is when their mom, Gisele Bündchen, gave them a crucial life lesson.
 

View this post on Instagram

 
ADVERTISEMENT
Article continues below this ad
As per USA Today Sports, when Bündchen was consoling her daughter. Gisele told Vivian that her father got it five times, and Philadelphia did not win before. She also told her children that one cannot conquer every battle and that one must let others win. Bündchen ends it while saying, "Sharing is caring." Gisele is the best mother and perfect bride for Tom Brady, who decks up for another season. Will he prevail? It is subject to witness.
Watch this story: Tom Brady Went to The Same High School As This Controversial MLB Hall of Famer Who Was Also A 14x All-Star
Edited By: Gurjyot Singh Dadial