"This is Not Going to End Pretty for You"- Former Pro Bowler Warns Chase Young for Taunting Tom Brady
Published 01/06/2021, 4:21 AM EST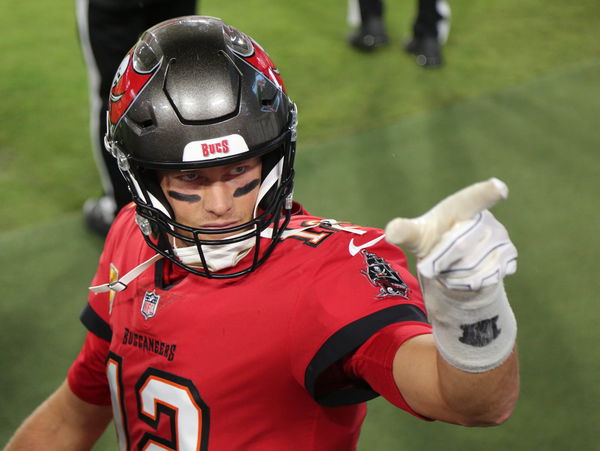 ---
---
Tom Brady is not one you want to vex ahead of a playoff game. And many feel that Washington Football Team's Chase Young is about to learn this the hard way.
ADVERTISEMENT
Article continues below this ad
The rookie enjoyed a stellar first season in the NFL. In fact, he's been so good, that it's prompted Washington Head Coach Ron Rivera to make the pass rusher a team captain in his first full season. 
Despite his strong showing, many feel that Chase Young's recent remarks to provoke a response from Tom Brady before the Playoffs was not a wise move. 
ADVERTISEMENT
Article continues below this ad
Be careful what you wish for
Brady has earned himself the GOAT status thanks to his incredible record in the Playoffs. He is the winningest NFL QB in history by a country mile and is not one to be messed with.
During a segment of FOX Sports' First Things First, former Pro Bowler Brandon Marshall echoed the thoughts of many regarding Young's comments.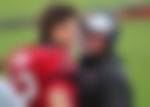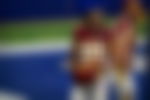 "This dude (Chase Young) has made an impact on this league right away. Now I will say this to Chase Young. I agree with Bruce Arians, this is not going to end pretty for you," said Marshall.
"Do you know who's on the other side? Tom Brady is on a mission. He is not just out there like, 'Yeah, I just want to win another Super Bowl. It's like Tom Brady is possessed to do it with flair."
Learning from Tom Brady is a routine process
In the 2 decades that Tom Brady has played in the NFL, plenty of players have come and gone. And taking on the GOAT has been a learning curve for all. 
The experience that Tom Brady brings to the table is unmatched and something that Marshall believes Young can learn from when he takes on Brady. "I promise you this, Chase Young, you will learn from this situation," he said.
ADVERTISEMENT
Article continues below this ad
It's understandable to see the excitement and confidence the rookie pass rusher possesses heading into his first playoff game. 
But Young has to remember that Tom Brady has more than twice the number of playoff games under his belt (41) than the total number of regular-season appearances Young has managed in his first season in the league (15).
ADVERTISEMENT
Article continues below this ad
ALSO READ- Top 10 NFL Free Agents Heading Into 2021