"This Is Unfortunate": Facing Suspension for Defending Tom Brady, Mike Evans' Manager Speaks Out on His Client's Punishment for a "Non-egregious Violation"
Published 09/22/2022, 4:54 PM EDT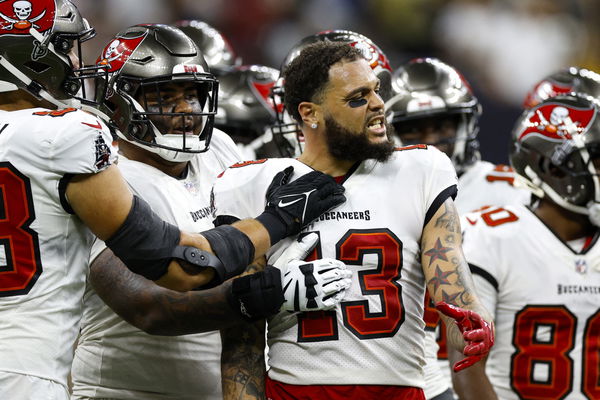 Tampa Bay Buccaneers' Mike Evans is suspended for one game, and NFL's Hearing Officer James Thrash turning Evans' latest appeal against the suspension down. Evans' manager Deryk Gilmore released a statement to express his displeasure at this unfortunate decision.
The suspension comes after the Bucs' wide receiver was involved in a fight with New Orleans Saints' Marshon Lattimore. The fight started when Tom Brady, who was appealing to the referee about a possible foul, got into a verbal spat with Lattimore. 
ADVERTISEMENT
Article continues below this ad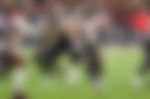 Leonard Fournette, who was nearby, proceeded to push Lattimore away, which resulted in a tussle between them. Seconds later, Evans, who had been on the sidelines, spotted the tussle. He then charged into Lattimore, sending the latter crashing into the ground.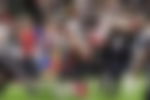 They soon disqualified Lattimore from the game along with Evans. But Evans is the only one facing suspension, on the grounds of ''violations of unnecessary roughness and unsportsmanlike conduct rules." 
Mike Evans' suspension: Manager Deryk Gilmore expresses disappointment
Unsurprisingly, this wasn't the first time they suspended Evans for having a scuffle with Lattimore. In 2017, Evans received a one-game suspension for leveling Lattimore while the latter was in a heated argument with the then Tampa Bay quarterback Jameis Winston.
After Evans' appeal to overturn the suspension was rejected by NFL's Hearing Officer James Thrash, Gilmore released a statement. Clearly expressing his frustration at the judgment, which evidently was unfair, according to him.
Twitter, as always, went berserk, with everyone giving their piece about the incident. There were suggestions of conspiracy, even. 
What a joke. This is suspicious as hell when you look at who suspended him

— Wes (@wesleylttr) September 21, 2022
The difference is that incident he h it the player in the back and this incident he hit him in the front not to mention lattimore was already engaged with evans teammate this time. Should have been a 50k fine and ejection from saints game as fist punishment

— Fat Blob (@DarthNucleus69) September 22, 2022
Doesn't sound like you respect the decision when you directly criticize it 😂 🤡

— CelticsFanMike #Celtics ☘️ (@CelticsMike) September 21, 2022
Its literally an argument of precedent. This gets used in courtrooms everywhere.

If the rules aren't applied evenly, than those rules are illegitimate.

— Wakangsta (@Wakangsta) September 21, 2022
ADVERTISEMENT
Article continues below this ad
I agree, and Brady never catches any discipline even though he was the instigator in this sequence. Last year he cussed our head coach on a live mic and threw his iPad like a little girl. Lattimore is his daddy.

— David Pennell (@DavidPe24046680) September 21, 2022
The suspension means Evans will miss the Bucs' first home game of the season against the Aaron Rodgers-led Green Bay Packers. The Bucs have, reportedly at Brady's behest, signed Cole Beasley to cover the injury-plagued wide receiver roster. 
ADVERTISEMENT
Article continues below this ad
With the Tampa Bay offense seemingly lacking, this veteran addition could be the key to more efficient and in-sync plays. Whether this will prove fruitful immediately against the Packers is unknown. But hopes are high for more stellar performances in the near future.
Watch This Story: Tom Brady has only two words for Mike Evans, after WR shoved Marshon Lattimore in TB12's defense.