This Stat Suggests That Aaron Rodgers is More Than Just an Aerial Threat
Published 03/13/2021, 12:39 PM EST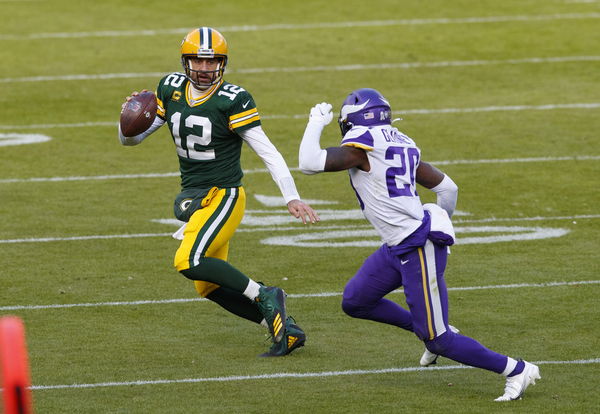 ---
---
When rookie QB Jordan Love was drafted by the Green Bay Packers with the 26th overall pick, many saw it as the beginning of the end for Aaron Rodgers in the Frozen Tundra. But over the course of the 2020 season, NFL fans were treated to the renaissance of Aaron Rodgers.
ADVERTISEMENT
Article continues below this ad
The quarterback, a 9-time Pro Bowler, really shifted through the gears to put on an incredible 2020 season. With 48 passing touchdowns for just 5 interceptions, Rodgers scooped up the regular season MVP award in convincing fashion.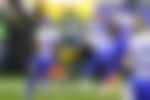 To put those numbers into perspective, Rodgers threw only 3 touchdowns lesser than he did combined in the 2 seasons before. Thus, with the numbers he put up, it's no wonder many believe him to be the league's best passer. 
ADVERTISEMENT
Article continues below this ad
But one interesting stat suggests that the QB might be a more effective dual-threat than many believe. 
Rushing touchdowns right up the alley for Aaron Rodgers  
Now many might not view Aaron Rodgers as a dual-threat QB quite like Josh Allen or Lamar Jackson. But to doubt his ability to get a rushing touchdown is something one must do at their own peril.
According to a stat by Pro Football Focus, since 2006, Aaron Rodgers is the quarterback with the 2nd-highest number of rushing touchdowns.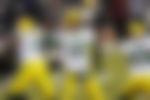 With 31 TDs, the quarterback ranks ahead of the likes of Josh Allen and Dallas Cowboys' Dak Prescott. But one key thing to note here is that both these quarterbacks entered the league years after Rodgers. 
Leading the race by a country mile though is New England Patriots QB Cam Newton. Newton's ability to run the ball may have diminished a little with age, but the QB did show last season that he can still run it into the endzone when need be.
ADVERTISEMENT
Article continues below this ad
Rodgers has never been viewed as one who tends to gain yards or score touchdowns by running the rock, but scoring 31 rushing touchdowns is no easy feat. 
And if anything, this just makes his decision to not run the football into the endzone during that 4th-quarter play against the Tampa Bay Buccaneers in the NFC Championship game last season even more bizarre!    
ADVERTISEMENT
Article continues below this ad
ALSO READ- Teddy Bridgewater Trade Rumors: 49ers Not Involved in Negotiations For Now