"This Team Hasn't Faced Much Adversity Recently"- Former NFL Player Names the Team Most Likely to Face an Upset in Playoffs
Published 01/09/2021, 7:50 AM EST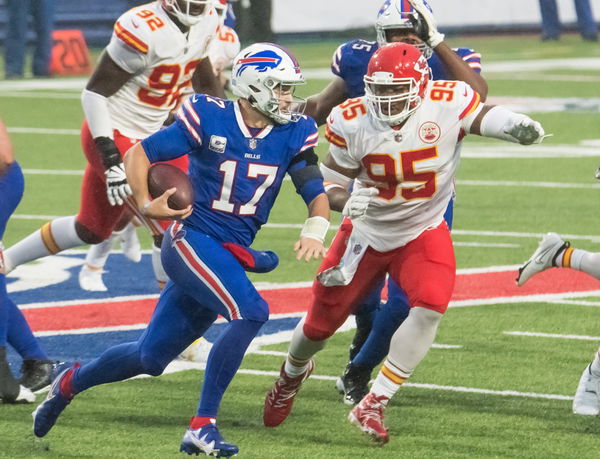 ---
---
The NFL playoffs are all set to commence. 14 of the best teams in the league this season vying for glory in a do-or-die situation.
ADVERTISEMENT
Article continues below this ad
Facing the best the league has to offer, the road only gets more difficult from here on out. And with the stiff competition at hand, teams often are put in difficult positions that they haven't experienced over the course of the regular season. 
Bills dominant form could be a double-edged sword
ADVERTISEMENT
Article continues below this ad
During a segment of FOX Sports' Speak For Yourself podcast, former NFL linebacker Emmanuel Acho talked about which team is most likely to encounter an upset in the unpredictable playoff scenario.
"I hate to be the bearer of bad news, but it's the Buffalo Bills. When you talk about an upset, you have to look for a reason that a team might be upset. Like you're the favorite for a reason," he said.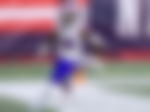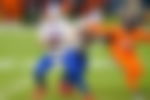 Acho said that he feels the Bills' dominance in the regular season could leave them inept at mounting come backs. 
"When I'm talking about reasons, a team might be upset, the same thing that can help you can be the same thing that can hurt you… The fact is that the Bills just haven't faced much adversity recently.
"The playoffs are built, predicated, they exist because of and for adversity. I think about the Bills, this is since week 12 this season, they've been leading for 257 minutes, trailing for 27. They don't even know what it feels like to be behind," he added.
First appearance in Playoffs since 2017 could be short-lived 
Acho believes that the Bills' lack of experience playing catch up could be their undoing. "I'm not gonna knock down a team for being good, that's dumb.
"But what I am wanting to do is point out the fact that they haven't been around when issues hit the fan. They don't know how they're going to respond because they haven't had to.
"Kudos to them, but it's like the person who hasn't had to go through much adversity in life," he added.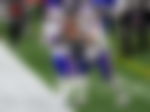 Taking on the 11-5 Colts, Acho believes the Bills won't have it as easy as they had at the fag end of the regular season.
ADVERTISEMENT
Article continues below this ad
"These Colts are going to come ready to play, the Bills will face adversity. Surely they will be able to respond, you would think, you would hope. In the event they don't, there's an upset," the former linebacker said.
The Buffalo Bills are the dark horses for many when it comes to winning the Super Bowl. But one could still expect the Indianapolis Colts side to pull off the biggest upset of the Wild Card Round.
ADVERTISEMENT
Article continues below this ad
ALSO READ- NFL Wild Card Round: Indianapolis Colts vs Buffalo Bills Prediction and Analysis