'This Was Exactly God's Plan': Super Bowl Winner Odell Beckham Jr Drops Cheeky Drake Reference After Helping Rapper Win His Super Bowl Bets
Published 02/14/2022, 7:06 AM EST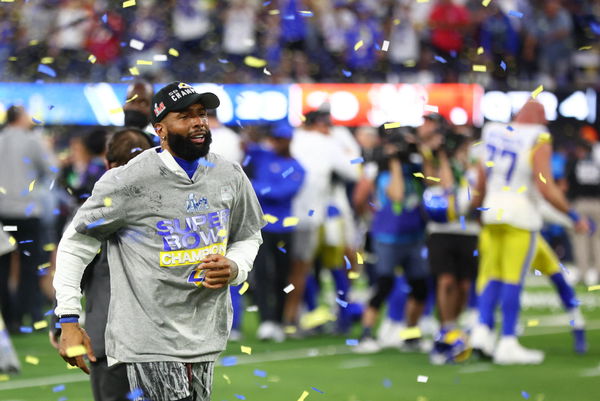 Odell Beckham Jr. experienced agony and thrill in the same game of Super Bowl LVI. OBJ scored the first touchdown for the Rams, giving them the perfect start. However, a non-contact knee injury during the second quarter curtailed his ideal start. Though, there is nothing one can do when that is the plan of God.
ADVERTISEMENT
Article continues below this ad
OBJ was enthused about playing in the Super Bowl. After all, this was his first appearance in the big game. In light of the Rams' victory, Beckham posted an emotional tweet on Twitter. He tweeted: "This Was Exactly Gods Plan."
ADVERTISEMENT
Article continues below this ad
Following his tweet, people might wonder if it has some reference to Drake's song "God's Plan." Additionally, OBJ and Drake are close friends, so the thought may be relevant. Moreover, the rapper also wagered $1.25 million on OBJ and the Los Angeles Rams. Therefore, in his tweet following the Super Bowl triumph, Beckham made a cheeky reference to Drake's song.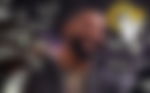 Further, the tweet also symbolized Beckham's journey in the league. Although he joined the league as one of the best players, he was wrongfully dismissed twice by his former clubs. Even though he faced obstacles, he persevered and ultimately won the race. As one might expect, God's plan was not ideal, but nonetheless, it was the best one could hope for.
Challenge makes a Champion ft. Odell Beckham Jr
OBJ has endured many challenges during his time in the NFL. It was a tough departure for OBJ from the New York Giants in 2019. The Giants offered him a contract extension, but only months later traded him to the Cleveland Browns. Additionally, OBJ's departure from the Browns was no different. As a result, following his release from the Browns, OBJ joined the Los Angeles Rams in 2021.
ADVERTISEMENT
Article continues below this ad
He had a decent regular season, but as the postseason approached, he stepped up his game. Additionally, he brought his season's best against the Tampa Bay Buccaneers in the NFC Championship. Furthermore, the Super Bowl LVI game was a tough one for OBJ. The most important game of his career was ruined after he suffered a knee injury. Nevertheless, the Rams' victory over the Bengals brought him relief from all his pain.
ADVERTISEMENT
Article continues below this ad
Winning his first Super Bowl was an emotional experience for OBJ. Consequently, he even had a heavy meltdown after the game. Nonetheless, Beckham has won his first title with the Rams and is heading into the off-season as a free agent. Therefore, it will be interesting to see what plan the god has for him.
Watch This Story: LA Rams Quarterback Matthew Stafford and Wife Kelly's Relationship Timeline: From College Sweethearts to Parents of 4