'Thought Everyone Knew' – Buccaneers Quarterback Coach Was Aware of Tom Brady's Torn MCL
Published 07/31/2021, 1:45 PM EDT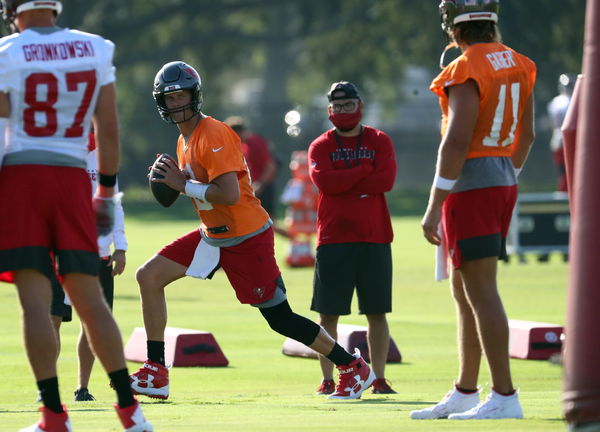 ---
---
Tampa Bay Buccaneers quarterback Tom Brady at the age of 43 stunned the world by winning his seventh Super Bowl ring. In his first season with the Florida based franchise, the QB managed to put on a stellar side to guide his offense to a 31-9 romping of the Kansas City Chiefs in Super Bowl LV.
ADVERTISEMENT
Article continues below this ad
In fact, Brady was so good in the Super Bowl that he won himself the Super Bowl MVP award. But perhaps Brady's most impressive feat out of it all was that he managed to do all this with a torn MCL. 
Right after the Buccaneers' Super Bowl win, news emerged that the quarterback had undergone knee surgery to fix a minor issue with his knee. Now months since the Bucs' triumph has it been revealed that Tom Brady underwent knee surgery to fix a torn MCL. 
ADVERTISEMENT
Article continues below this ad
The quarterback had reportedly picked up the injury in 2019 during his time with the New England Patriots. Brady though opted not to go under the knife and played through the pain with the help of some tape to stabilize his knee. 
While an incredible testament to Brady's toughness, it is something that could potentially land the QB in trouble. Teams are expected to inform the NFL of players with injuries. While team doctors can take a decision whether or not a player is fit to take the field, informing the league is imperative. 
The Buccaneers could face heavy penalties for not informing the league about Brady's injury. But some believe that the Buccaneers too were not fully aware of Brady's injury. This though couldn't be far from the truth as it seems that some in the organization knew the QB was playing with a torn MCL. 
Tom Brady & Buccaneers tried to work their way around MCL injury
Talking to CBS Sports Radio, Tampa Bay Buccaneers QB coach Clyde Christensen was asked about the mystery surrounding the MCL injury of Tom Brady. And it seems like at least Christensen was aware of the extent of Brady's injury.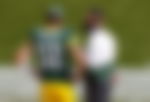 "I thought everyone knew (about Brady's torn MCL)," Christensen said. "When I first met him, he said, 'Hey, my knee's not 100 per cent but with the tape job and stuff I'll make it through the season and after the season we'll get her fixed up."
ADVERTISEMENT
Article continues below this ad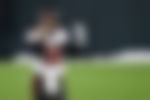 Christensen then further went on to laud the quarterback for playing through the pain. Managing with proper rest, the QB coach said Brady managed to pull off the incredible feat.
"He really does have a unique understanding of his body and competing and what it takes… He kind of managed it. We tried to be smart… We rested him like we would any veteran player at certain opportunities during the season."
ADVERTISEMENT
Article continues below this ad
It's clear that while some were unaware of Brady's injury, others knew. And the jury is still out there whether or not Tom Brady and the Buccaneers were right to hold back such sensitive information.