'Thought He Was Trash'- Tyreek Hill Shares HILARIOUS First Impression of Chiefs' Patrick Mahomes
Published 12/20/2020, 12:58 PM EST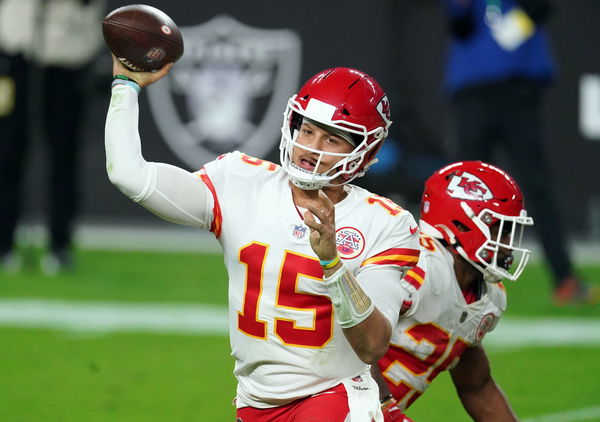 ---
---
Patrick Mahomes has proven over the last year that he is one of the best players in the NFL today. The Kansas City Chiefs' star quarterback is having an excellent season and is one of the major contenders to win the league MVP. It is a rewarding journey to watch, especially given how shaky Mahomes' start in the league was.
ADVERTISEMENT
Article continues below this ad
Tyreek Hill of the Kansas City Chiefs spoke to Inside The NFL about what his first impression of his now-teammate Patrick Mahomes was.
Hill was brutally honest and revealed that he wasn't even slightly impressed with Mahomes. He even questioned the franchise's decision to draft Mahomes using their pick.
ADVERTISEMENT
Article continues below this ad
"I thought he was trash. I ain't going to cap. When he first got there, I was like 'this is who y'all drafted?'. But look, he proved me into a whole complete 'I-don't-know'.
"In that second year, his quarterback mechanics were different. He was spending more time with his quarterback coach, learning that offense. Dude was different."
Patrick Mahomes – Fastest Rising NFL Superstar
Mahomes has been raising eyebrows ever since he got into the NFL. He went to the Kansas City Chiefs in 2017, as the 10th overall pick in the 2017 NFL Draft.
Mahomes was a highly scouted draft pick, who impressed at the college level with Texas Tech. But all bets are off once a player lands in the big leagues.
However, within 2 seasons, Mahomes recorded a giant improvement in performance. By the end of the 2018 season, he won the league MVP and the Offensive Player of the Year award.
Additionally, he made the All-Pro first team and won his first Pro-Bowl selection thanks to his fabulous 2018 NFL season.
ADVERTISEMENT
Article continues below this ad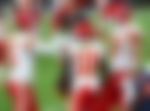 While the 2019 season was not nearly as illustrious for Mahomes, it was the post-season where Mahomes totally shined. He was the driving force behind the Kansas City Chiefs' run to the Super Bowl.
During the Super Bowl, he played a fantastic game that earned the Chiefs the victory over the 49ers and bagged him the Finals MVP honors.
ADVERTISEMENT
Article continues below this ad
It remains to be seen if Mahomes can win his second MVP trophy this year. He has the numbers to merit the award, and the Chiefs have been one of the best teams in the league this year. But can he see the season through on a high?