THROWBACK: Dubious Calls Take Centre Stage as Detroit Lions Suffer an Agonizing Defeat to Green Bay Packers
Published 05/22/2020, 6:30 PM EDT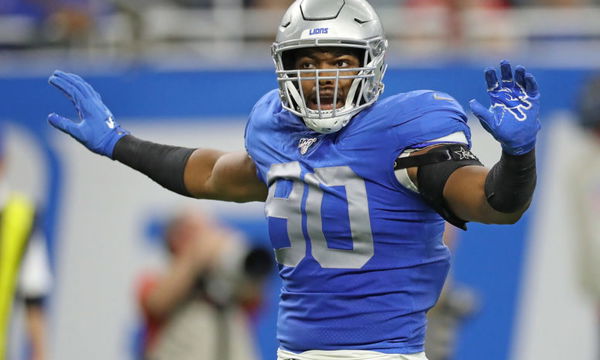 In week 6 of the 2019 NFL season, Detroit Lions headed to Lambeau Field to take on NFC North Rivals Green Bay Packers. The visitors made a strong start and were up 13-0 at the end of the first quarter. 
ADVERTISEMENT
Article continues below this ad
Packers attempted a comeback and leveled things with 2 field goals and a touchdown. However, 2 field goals in the 3rd and one more 3 point kick saw The Lions race ahead to a 9 point lead. Unfortunately, things went downhill from here and their defensive end Trey Flowers will want to forget this game ever happened. 
Green Bay Packers helped by dubious calls in narrow in over Detroit Lions 
ADVERTISEMENT
Article continues below this ad
Both calls occurred in the last quarter of the game. The first came with Detroit Lions leading 22-13. This was because the referee adjudged Trey Flowers to have placed his hands on the offensive team's left tackle. Here David Bakhtiari had contact on his shoulders pad near the neck region.
However, replays showed his arms were only in contact with the shoulder pad below the neck. He didn't touch the face even once. The decision bemused Flowers. The commentary team shared the feeling too as they struggled to find the foul even in a slow-motion replay.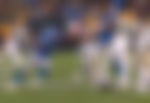 As a result, the home team got a fresh set of downs after having initially been sacked on a 3rd down. Packers fans were delighted at this stroke of good luck and roars echoed around the ground. Their team made the most of this and registered a touchdown after 3 plays.
Later with 96 seconds left on the clock, the referee called Trey Flowers for illegal use of hands yet again. 
The Lions coach and players especially Flowers were furious. Akin to the first supposed infraction, the commentators struggled to find the hand on the face offense and termed it "a terrible call." However, they hinted at Packers offensive tackle arching his head backwards to trick the referee. 
One must feel for the Lions. This is because they came so close to a massive win in Wisconsin and led right until the final play of the game. Mason Crosby made the most of a game-winning chance and put Green Bay Packers in front for the first time on the night. 
ADVERTISEMENT
Article continues below this ad
After the game, Flowers said, "I didn't think hands to the chest was a penalty. That's part of a move I do. So nah, I don't think it was a penalty, but they did."
ADVERTISEMENT
Article continues below this ad
Meanwhile, the officials explained that prolonged contact had pinned the offensive player back which created the foul. 
Was there enough in both incidents for the referee to adjudge them as fouls?