THROWBACK: How Fan Pressure Forced the Dallas Cowboys to Reverse Their Decision to Bench a Player
Published 03/21/2021, 1:58 PM EDT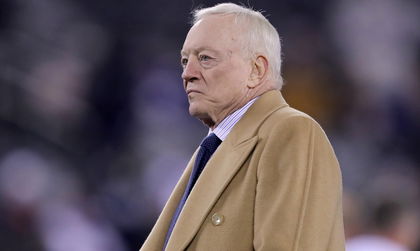 ---
---
In the NFL, fans often don't agree with the decision-making of their favorite team's coaching staff. Petitions are made, chants are sung, and sometimes teams are booed. 
ADVERTISEMENT
Article continues below this ad
But all of this hardly ever amounts to much. At the end of the day, the will and decision making of the coaching staff stands firm. But there was once was a time when that was not the case. 
We're talking about the time, the Dallas Cowboys were forced to reverse their decision due to fan pressure. To get a better understanding of what transpired, one must travel back to the past millennia.
ADVERTISEMENT
Article continues below this ad
Dallas Cowboys felt the heat
The incident we're talking about took place in 1989. Under new ownership in the form of Jerry Jones, the Dallas Cowboys hired their second-ever Head Coach Jimmy Johnson to take over from Tom Landry.
Though Johnson would later go on to carry the Cowboys to 2 Super Bowl titles, he wasn't a liked figure starting off due to his decision to bench a certain player. That player was Cowboys veteran defensive end Ed 'Too Tall' Jones.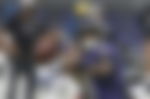 Jones had started every game for the Cowboys between 1975-1988. In this span, Jones started an incredible 193 consecutive games. Entering the '89 season, Jones was less than 10 games away from making it to 200 consecutive starts. 
But this feat looked to be in jeopardy when Johnson declared that rookie Tony Tolbert would be starting ahead of Jones after a series of disappointing performances.
This would bring to an end a streak that lasted 198 games. But the Cowboys fans were not having any of it. Cowboys fans were livid and barraged the team facility with phone calls to voice their displeasure. One Cowboy fan, an attorney, even said that he would sue the team if Ed Jones didn't start. 
ADVERTISEMENT
Article continues below this ad
The fans demanded that Jones be started to at least get to the 200-mark. And their pressure worked. The Cowboys actually yielded and started Jones ahead of Tolbert for the next 5 games, thus allowing Jones to end his streak at 203. 
If there's anything to learn from this tale, it's that where there's a will, there's a way.
ADVERTISEMENT
Article continues below this ad
ALSO READ- New Orleans Saints Head Coach Sean Payton on What Made Drew Brees So Special