Throwback: How One Storm Stopped 49ers Legend George Seifert From Taking up Cleveland Browns Job
Published 02/13/2021, 8:42 AM EST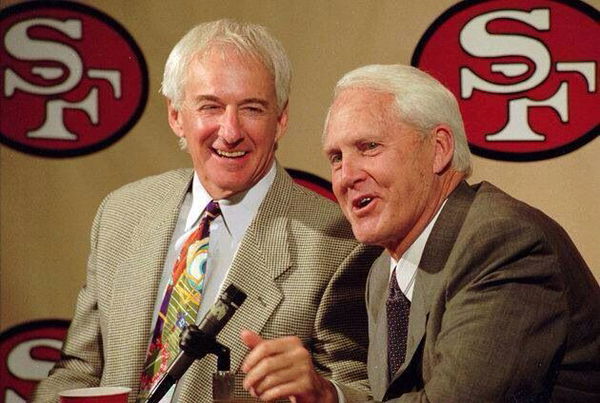 There have been many great head coaches in the NFL over the years. But very few have been as successful at doing their job as San Francisco 49ers legend George Seifert.
Seifert, with 98 wins, remains the franchise's winningest head coach. Among his 98 victories includes two Super Bowl triumphs. The first in Super Bowl XXIV and the next in Super Bowl XXIX.
Seifert spent nearly 16 years with the franchise. First serving as defensive backs coach, then defensive coordinator, and ultimately as head coach. Overall, he won five Super Bowls with the franchise.
ADVERTISEMENT
Article continues below this ad
Seifert's 49ers are well know for being one of the most dominant NFL defenses of all time. Even as defensive coordinator, Seifert was highly touted and looked up to in the league. Something which prompted multiple franchises back then to take him on as head coach.
Ultimately, Seifert stayed with the 49ers after fellow franchise legend Bill Walsh retired in 1989 as head coach. But one team came closer than ever to hiring Seifert. And that team were the Cleveland Browns.
A flight that changed the course of history for George Seifert
The Cleveland Browns were looking to hire a new head coach for the 1989 season. After having a fall out with head coach Marty Schottenheimer, the Browns were searching for viable candidates.
And among them was Seifert. The Browns management were particularly impressed with what Seifert had achieved with the 49ers as defensive coordinator.
Seifert was set to fly down to meet the Browns management on January 25, 1989. Seifert's flight from San Francisco to Cleveland was set to have a stop over at Denver along the way.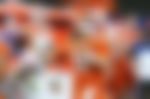 ADVERTISEMENT
Article continues below this ad
Of the 13 NFL head coaches to win multiple Super Bowls, Flores had been one of four not in the Pro Football Hall of Fame.

The others:
George Seifert
Mike Shanahan
Bill Belichick (active)#49ers https://t.co/reknni6rRE

— Eric Branch (@Eric_Branch) February 7, 2021
But Seifert's flight had to be rerouted to Dallas because of heavy storms in the area of Denver. Soon after landing in Dallas, Seifert called his wife to let her know about the change in plans.
ADVERTISEMENT
Article continues below this ad
And it was during that conversation that Seifert came to know about Walsh's resignation from the role as 49ers head coach. Seifert never boarded the next plane for Cleveland. Instead, Seifert flew straight back to San Francisco and the rest as they say history.