THROWBACK: The Scandalous Deflategate and the Fallout Faced By Star QB Tom Brady
Published 09/07/2020, 9:33 AM EDT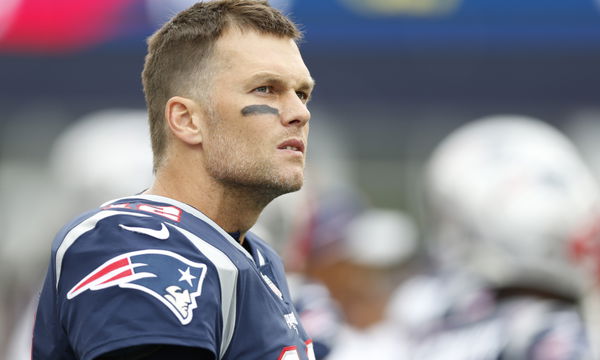 ---
---
Tom Brady has been in the public eye for two decades, in part due to his time with the Patriots. However, an incident that unfolded on January 18, 2015, went a long way in possibly marring his storied legacy. The star QB was alleged to have been involved in a cheating scandal that unfolded in an AFC championship game.
ADVERTISEMENT
Article continues below this ad
The Patriots squared off against the Indianapolis Colts in a highly anticipated game. The New England Patriots would steamroll the Colts to secure a decisive victory sitting at 45-7.
Not to mention, Brady's Patriots went on to win the Super Bowl not more than 2 weeks removed from that fateful game.
ADVERTISEMENT
Article continues below this ad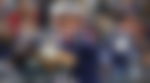 Tom Brady and Deflategate
The major point of contention stems from the possible foul play that occurred in a play during the second quarter. During the second quarter, 2014 Pro Bowler and Colt's LB D'Qwell Jackson intercepted a Brady pass.
Chiefly, Jackson observed the discrepancy and went on to raise the said issue to the Colt's equipment staff.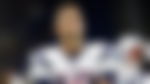 Upon discovery at half-time, it was revealed that 11 out of the 12 Patriots' balls were under-inflated. Moreover, the discrepancy was significant, sitting in at roughly two pounds per square inch. Chiefly, the pressure rate should sit in at ideally 12.5 PSI, however, the average Patriots' balls sat in at 11.5 PSI with the lowest being 10.9 PSI.
Moreover, the QB and Receivers see a significant improvement in ball handling and control with deflation. What's more, this contentious half saw 28 of the 45 points of the game.
The fallout
ADVERTISEMENT
Article continues below this ad
The NFL launched an investigation into the incident, and Brady maintained his innocence throughout. Moreover, the franchise backed Brady's stance and refuted the claims. However, this did little in the way of avoiding punishment.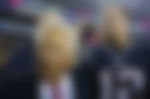 Tom Brady faced a suspension for four games without pay, and the Patriots received a fine of $1 Million. Furthermore, the team lost a first-round draft pick in 2016 and a fourth-round pick in 2017. The dynasty attempted to appeal the decision, however, the franchise owner Robert Kraft later complied with the terms.
ADVERTISEMENT
Article continues below this ad
The Deflategate scandal was easily one of the most-talked-about instances in the sport over the last decade. Tom Brady's impeccable reputation underwent scrutiny following this series of events.
However, almost 6 years later, he continues to go on strong and looks to further bolster his legacy.