Throwback to When Carolina Panthers Mascot Sir Purr Registered a Touchback against the Steelers
Published 02/15/2021, 6:55 PM EST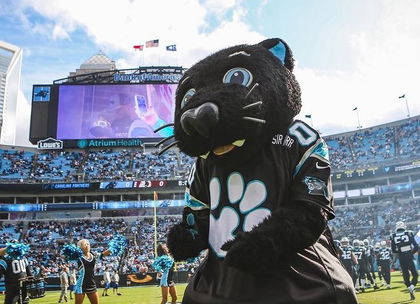 ---
---
The Carolina Panthers endured a tough season in the NFL this season. They had to make do without star running back Christian McCaffrey for most of the season. Experienced QB Teddy Bridgewater led the Panthers to a 5-11 finish in his first season as a starter in the NFC South.
ADVERTISEMENT
Article continues below this ad
While Matt Rhule's boys continue to work towards building a strong project in Charlotte, let's take a look at one of the happier moments of their long-standing stay at the Bank of America Stadium in North Carolina.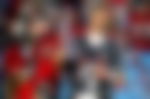 ADVERTISEMENT
Article continues below this ad
Sir Purr had Steelers coach Bill Cowher in splits after hilarious touchback
The Pittsburgh Steelers were playing the Panthers on December 22nd, 1996. Both teams had already qualified for the NFL Playoffs. But a win against the Steelers would guarantee Carolina the NFC second seed.
The fans expected a high-intensity game just before Christmas. But what they did not expect was a field mascot getting on the scoreboard.
During this Week 17 clash of the 1996-97 season, a second-quarter punt from the Steelers hit on the four-yard line and bounced into the endzone. As it rolled towards the back of the endzone, official Carolina Panthers mascot Sir Purr pounced on the still live ball which left the players, coaches, and fans in splits.
ADVERTISEMENT
Article continues below this ad
As crazy as it sounds, this actually happened. Maybe the guy in the Sir Purr getup took his role as the 'playful cat' quite seriously.
Regardless, Steelers coach Bill Cowher did see the funny angle to this incident. Sir Purr was given a proper 'talking down' by field referee Dick Hantak.
The Panthers were actually flagged and penalized for interfering with a live ball. But they did go on to win the game. One can't help but wonder how things would have ended for the person playing Sir Purr if the home team fell to a loss. Thankfully, it worked out for everyone.
ADVERTISEMENT
Article continues below this ad