Drew Bledsoe was the starting quarterback for New England Patriots when Tom Brady arrived back in 2000. Back then, Brady was the second back-up to Bledsoe and did not feature in his rookie NFL season. In fact, just before the start of the 2001 season, Drew Bledsoe signed a 10-year $103 million contract with the Patriots. However, things did not go as planned for the former number one draft pick.
When Bledsoe was hit in the second week of the 2001 season, the 'comeback kid' Tom Brady stepped onto the field in the NFL for the first time. The rest is history.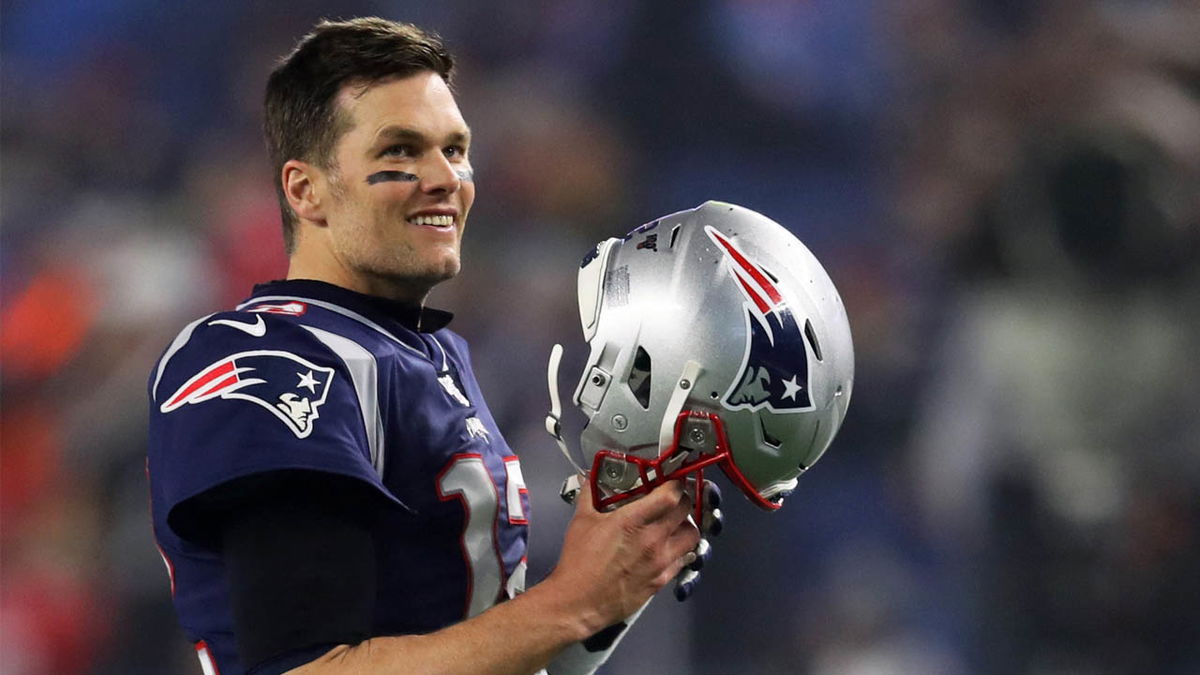 Since that day, Bledsoe never regained his starting berth from a young and determined Brady. However, before he left the Pats in 2002, Bledsoe did feature for Bill Belichick's team and proved to everyone just how good of a backup he actually was.
ALSO READ – "Receiving corps will be something else" – Dallas Cowboys Executive Excited To See CeeDee Lamb and Co.
Throwback to when Drew Bledsoe stepped on the field in place of Tom Brady
When @DrewBledsoe came in for an injured Tom Brady in the AFC Championship. (Jan. 27, 2002) pic.twitter.com/682YDo681I

— NFL Throwback (@nflthrowback) August 1, 2020
Tom Brady limped off in the crucial AFC Championship game against Pittsburgh Steelers in 2002. That's when Bledsoe stepped onto the field with the Patriots leading 7-3 in the second quarter. You could sense that the veteran star had a point to prove when he walked towards the middle to take charge of the Pats offense, and he did.
Drew threw an 11-yard touchdown pass to teammate David Patten which gave the Patriots a 14-3 lead over the Steelers. Later on, Bledsoe completed a 45-yard drive to put the Patriots in field goal range. Pats kicker Adam Vinatieri converted to make the score 24–17 as they held on to complete the upset and beat the Steelers to a spot in Super Bowl XXXVI.
"I don't give a s—- if you're a first round pick. I was 199. But listen, If you get a chance to be on the field, don't mess it up, because you may never get a second one."

Tom Brady shares the moment he came in for Drew Bledsoe on Peyton's Places on E+ ➡️ https://t.co/LUFl8d6DzG pic.twitter.com/02ro7bjG7g

— ESPN (@espn) July 29, 2020
Tom Brady led the Patriots in the Super Bowl game to their first Championship title. Bledsoe left the Pats for Buffalo Bills the following season but is revered by New England fans for his contributions in the late 1990s.
ALSO READ – "One of the best offseasons" – JJ Watt Optimistic About 2020 Seaoson After Recent Injury Struggles
SOURCE: NFL Throwback Twitter