Throwback to When Tim Tebow Led the Broncos to a Memorable Playoff Run in 2011
Published 06/30/2021, 5:39 PM EDT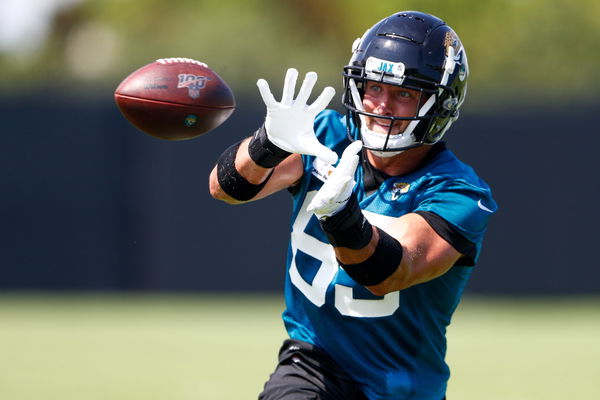 ---
---
When it comes to NFL cult idols, quarterback Tim Tebow is right up there along with the likes of Drew Luck, Eli Manning, and maybe even Johnny Manziel. The former Florida Gators starlet created history when he became the first sophomore quarterback to win the Heisman Trophy in 2007.
ADVERTISEMENT
Article continues below this ad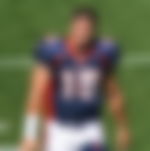 As a college football QB, Tebow had 32 passing touchdowns, and 23 rushing touchdowns. His touchdown total in the 2007 season is the most recorded for any position in SEC history. However, his arrival in the NFL back in 2010 was not always a given.
ADVERTISEMENT
Article continues below this ad
But as fate would have it Tebow began his journey towards cult fame over the course of the 2011 NFL season.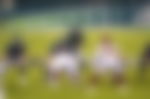 Tim Tebow emerges as cult hero after Broncos heroics in 2011
Let's take a walk down memory lane to the 2011 NFL season. With Kyle Orton as the starter, Tim Tebow started on the bench during his sophomore season in the big leagues. The former was benched in Week 5 in favor of Tim who could not prevent a loss to the San Diego Chargers.
But he still managed to lead them to the AFC West title, and in the playoffs. In fact, the Broncos won all three OT games in regular season which was no small feat.
Then, Tebow pulled off a major upset in the Wild Card Round while playing Super Bowl favorites, Pittsburgh Steelers. The Florida-born kid staged a major comeback by leading Denver to a shock 23-29 win over Ben Roethlisberger and Co.
They did lose to Tom Brady-led New England Patriots in the Divisional round. But Tebow did enough to stamp his impression on the minds of the NFL aficionados across the USA.
Urban Meyer on Tebow and his chances of making the starting lineup
Now, with the Jacksonville Jaguars, coach Urban Meyer has spoken about Tim's shot at securing a spot as a regular starter. Here's what he said about the same in a recent interview.
"The tough part is 53 and that's new to me. That's the reality of the NFL, that you have 90 players. So to me, he's one of 90. He's a guy that's, you know, what's the difference between him and the other 40 guys trying to make the team?"
ADVERTISEMENT
Article continues below this ad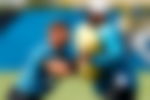 "To me, it's all the same. This is their livelihood, this is a job, this is a way to make a living. And the reality is that a good percentage of your roster's gonna get cut or transition out of here, which, to me, that's completely new. In college, you've got your 85, 95 guys and you fit them in and you put the puzzle together. It's much different here," Meyer told USA Today.
For the sake of his fan following and his own reputation, we hope to see some 'Teebow magic' in the coming months.
ADVERTISEMENT
Article continues below this ad