Thursday Night Football on Amazon? Here's What That Could Look Like in 2021
Published 02/27/2021, 11:16 AM EST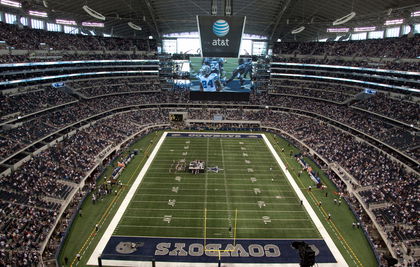 ---
---
The NFL is among the highest viewed sports league in the USA. Apart from the Super Bowl, Monday, Sunday and Thursday Night Football are all spectacles which Americans wait for each week when the NFL season is around.
ADVERTISEMENT
Article continues below this ad
With the first-ever pro football game being aired all the way back in 1939, both the sport and its broadcasting have evolved over the decades.
And with the league announcing a bunch of new TV deals, the traditional big players are all vying for a spot of that exclusive air time. But one relatively new entrant is making quite some noise.
ADVERTISEMENT
Article continues below this ad
Jeff Bezos-owned Amazon is one of the parties looking for a slice of the big pie. And as per rumors, they are close to landing a deal for the broadcasting rights of Thursday Night Football.
Earlier, Amazon was only a simulcast provider of Thursday Night Football produced by traditional big guns FOX or CBS. But all that could change in 2021.
Amazon's deal could bring changes for Thursday Night Football
Currently, the deal for Thursday Night Football belongs to FOX. But according to rumors, the broadcaster is not keen on renewing their deal for the same.
In amongst the battle for broadcasting, rights are Amazon. Now how much the NFL might end up getting from Amazon is still something that is under wraps.
The previous deal with FOX was worth $650 million for each year. But that could depend on the level of exclusivity Amazon has over the broadcasting rights. If the NFL continues to simulcast games in the package, then the fee could indeed go down.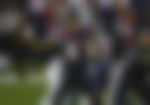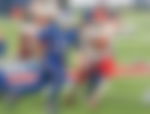 But moving away from the business angle of this development, fans can expect to see some changes in the way they see the games.
ADVERTISEMENT
Article continues below this ad
According to the New York Post, if Amazon pulls off the deal, the company is likely to hire a separate production team. This means that NFL fans can expect to see some fresh new faces in the booth for the 2021 season.
To view the games as well, fans will have to access Amazon Prime Video on their television sets.
Amazon has not yet pulled off the deal. However, they remain firm leaders to land broadcasting rights for 2021. Moving away from the traditional broadcasters, what are your thoughts on Thursday Night Games being aired on Amazon?
ADVERTISEMENT
Article continues below this ad