Tim Tebow Gets Invite to 'Tight End University' Alongside Travis Kelce, George Kittle Among Others
Published 05/24/2021, 11:14 AM EDT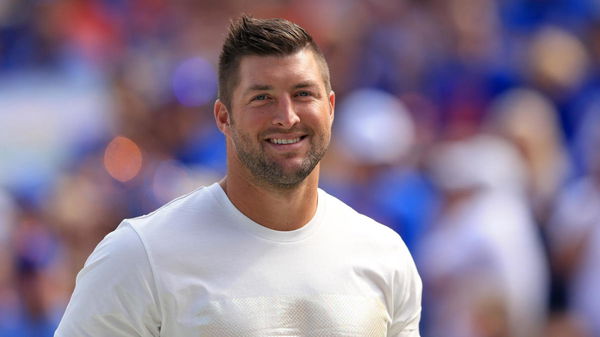 ---
---
The Tim Tebow signing has dominated the news cycle in recent weeks. The former fan favorite quarterback has been out of the league for a few years now, trying his hand as a professional baseball player.
ADVERTISEMENT
Article continues below this ad
But the Jacksonville Jaguars recently decided to sign Tebow to a contract. However, he wasn't signed as a quarterback, but rather as a tight end.
It's a puzzling signing, given that Tebow hasn't played as a tight end in his career. But he may get some help in this new journey.
ADVERTISEMENT
Article continues below this ad
Pittsburgh Steelers tight end Eric Ebron took to Twitter to announce that Tim Tebow would be invited to the 'Tight End University' during the off-season.
'Tight End University' is a pre-season meet that includes some of the best tight ends in the league. This year, several star tight ends in the league such as Travis Kelce, George Kittle, among others will find themselves at the event. Kelce even responded to Ebron's tweet.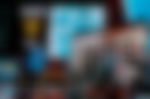 Tim Tebow could use their help to embark on this journey. But he won't be the only first-time NFL tight end invited to the camp. Rookie tight-end Kyle Pitts, who went #4 overall in the draft to the Atlanta Falcons, has also been invited to the camp.
Tim Tebow looking for a career resurgence at new position
Tim Tebow played as a quarterback for his entire career in the NFL. He entered the league in 2010 as the Heisman Trophy winner and the 25th pick in the draft. He started his career with the Denver Broncos.
It was a tough situation for Tebow, but he showed why he was one of the most exciting prospects in the league. But he wasn't long for Denver, as he shipped off to the New York Jets when the Broncos signed Peyton Manning.
ADVERTISEMENT
Article continues below this ad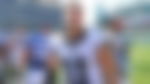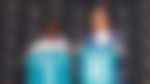 That trade spelled the end of Tebow's NFL prominence. He floundered in New York and eventually flamed out. He tried signing for different teams, but never ended up making the final squad.
ADVERTISEMENT
Article continues below this ad
Tebow eventually walked away to pursue a career in baseball. His singing with Jaguars is his first involvement in the NFL for almost half a decade. But in a new position, he may not find much success, especially at his age. Or will he?