Titans HC Mike Vrabel Has Savage Response To His Former Player After Unforeseen Shoutout
Published 04/11/2022, 9:30 AM EDT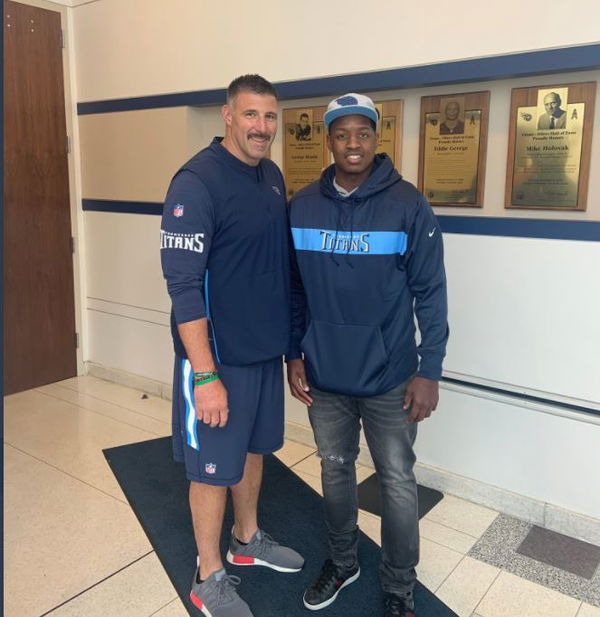 The Tennessee Titans head coach Mike Vrabel got no chill. He's often seen trolling players, and a similar instance happened on Sunday. He got engaged on a social media exchange with a former Titans linebacker.
Recently, Vrabel took a dig at Michigan, including his former Titans player Taylor Lewan. The team lost by a greater margin, falling 34-11 to Georgia and hence the cheeky tweet. This time Vrabel went after Will Compton, who recently became the father of a cute baby girl.
ADVERTISEMENT
Article continues below this ad
Mike Vrabel made a savage response
On Sunday, the former Tennessee Titans linebacker Will Compton became a father. He shared a sarcastic tweet about how easy it is to take care of a baby. Instantly, the post received comments from his fans.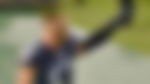 One amongst them complimented Compton's dedication to looking after a baby and making it look easy. The linebacker was keen to respond and replied by sharing a Vrabel quote that he says always stuck with him. "One of the quotes I've always remembered from [Mike Vrabel] was 'The great ones make it look easy" Compton tweeted.
It seems the former Titan has huge respect for his former coach. However, Vrabel chose to respond to that funnily. "I hope you didn't think I was talking about you when I said that," Vrabel responded to the tweet. Well, the tweet was meant sarcastically and fans were keen to react to his response. It is not a surprise that Vrabel often finds time trolling his former teammates and players.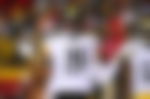 Previously, he had a moment with Tom Brady and his older son, Jack. He cracked a great joke about a photo of him with Jack. "Jack Brady talking with his favorite former Patriot. Also pictured, Tom Brady." he tweeted. The guy has got a great sense of humor when it comes to trolling the players.
Vrabel has an incredible coaching career
ADVERTISEMENT
Article continues below this ad
The former New England Patriots linebacker had a great NFL career from 1997 to 2010. With 8 seasons towards the end of his career, he played alongside Tom Brady. Since then, he took a coaching career and is currently serving as the head coach of the Tennessee Titans.
Previously, Vrabel took home the NFL Coach of the Year Award at the end of the 2021 season. He led his team to a 12-5 record despite losing his best player, Derrick Henry, for most of the season.
ADVERTISEMENT
Article continues below this ad
Vrabel will kick off his fifth season as an NFL head coach in 2022. After last season's 12-5 AFC South-winning record, Vrabel will look to make that happen again and improve on their disappointing loss to the Cincinnati Bengals in the divisional round.
Watch This Story – Tom Brady Spills His Secret to Stay Healthy; Shares 6 Simple Steps