"To the Detriment of His Family Situation.. His Health": Tom Brady's Biggest Cheerleader on TV Enlists Why He's Head & Shoulders Above Aaron Rodgers
Published 09/24/2022, 5:30 AM EDT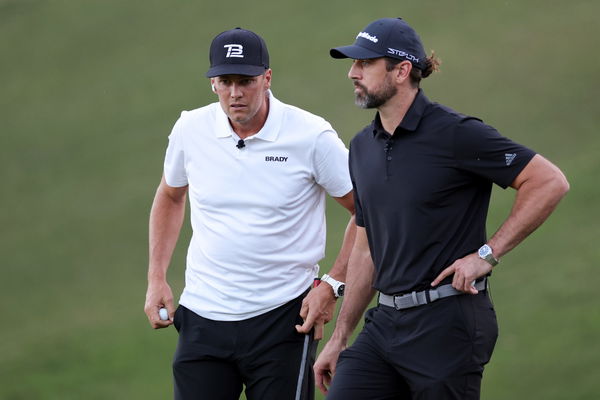 Sunday is the most exciting day for an NFL fan. They are up for more excitement as Tampa Bay Buccaneers take on the Green Bay Packers on Week 3. What makes this contest gripping is two superstars of the game, Tom Brady and Aaron Rodgers.
ADVERTISEMENT
Article continues below this ad
TB12, a veteran, playing his 23rd season and A-Rod with an experience of 18 seasons, are two giants of the game. During the latest episode of Skip and Shannon: UNDISPUTED, the NFL analysts Skip Bayless and Shannon Sharpe spoke about the two titans. They discussed how the 45-year-old Brady has an extra advantage over his 38-year-old opponent.
ADVERTISEMENT
Article continues below this ad
Tom Brady and his endurance make him a winner
An experience of two decades is no mean feat in the NFL. It requires a desire to excel and the courage to perform consistently. These are the qualities that take Tom Brady to a legendary level, believes Bayless. 
"What did Aaron Rodgers say when he was asked if he would play until 45? No, no, he said. He said I have a lot of other interests. This is the difference between Aaron and Brady. Brady is flat obsessed with what he's doing to the detriment of his family situation, to the detriment of his health because he is still out there," the journalist said. He also added, Brady is not playing free of risks as he often gets injuries during the game or in practice. "You say he doesn't get hit very often, but he gets hit yeah, and now he's got a finger injury because he banged in somebody's helmet and it's his ring finger on the throwing hand and it was bothering him in practice. He gets beat up throughout the year. He's 45 years old," Bayless stated. 
ADVERTISEMENT
Article continues below this ad
TB12 means passion, A-Rod means aggression
Aaron Rodgers said he approaches a game with a hunger and a desire to win. It makes him burst out loud and display his aggressive self. However, TB12 is a little more restrained when compared to his opponent. But of late, the GOAT displayed his emotional self during the tablet slam incident.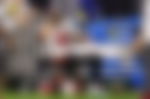 ADVERTISEMENT
Article continues below this ad
The duo has accomplished a lot of memorable feats for their respective teams. But as they head into each other on Sunday, it is a battle of emotions. However, it is the passing game that has a critical role in deciding the ultimate winner. 
 Watch This Story: In An Illustrious 23 Year Career, Tom Brady Faced Aaron Rodgers Several Times But Who Came Out On Top