"To the Moon": Body Armor's Acquisition Nets Rob Gronkowski a Profit of $10million
Published 11/03/2021, 3:28 PM EDT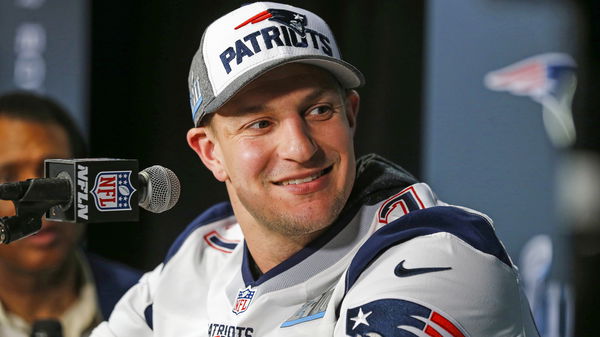 ---
---
Imagine being an NFL athlete. Now imagine that you are at the start of your career. You are young and you are full of adrenaline. The money you earn per week is much more than what many earn in a year. You just made it out of your hood and now, money is like water for you. You have so much that you can't even count it, so you spend. But what happens once you retire?
ADVERTISEMENT
Article continues below this ad
Once your playing days are over, you lose your brand value, resulting in lesser endorsement opportunities. This is why many athletes are advised to start investing at an early age because it creates wealth. Rob Gronkowski recently benefitted from his investing habit thanks to Coca-Cola's 100 percent acquisition of Body Armor.
ADVERTISEMENT
Article continues below this ad
Coca Cola's acquisition of Body Armor means Rob Gronkowski will net a $10million profit
Soft drink conglomerate Coca-Cola recently announced an all-cash acquisition to buy sports drink manufacturer Body Armor. This acquisition resulted in a profit of millions of dollars of profit for the beverage's early investors. Kobe Bryant was the biggest gainer in this deal as he compounded a staggering $400 million due to this acquisition.
Thanks to Coca-Cola's 100 percent stake ownership as of today, every equity holder of the Body Armor stock went into profit. Rob Gronkowski, Mike Trout, Andrew Luck, and James Harden are amongst the notable celebrities to rake in $10-million-plus payouts from the acquisition.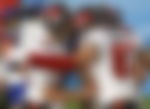 Meanwhile, Gronkowski re-injures himself again against the Saints
Rob Gronkowski's long-awaited comeback to the field was cut short after only five plays. The Bucs TE had to leave the field due to back spasms in the Bucs' 36-27 loss to the New Orleans Saints.
Coach Bruce Arians said after the game that Gronkowski that just like cornerback Richard Sherman, Rob "probably shouldn't have played." Despite that, he expressed optimism that the defending Super Bowl champions will be able to recover during their bye week.
ADVERTISEMENT
Article continues below this ad
"He kept begging to get in there and re-injured himself," Arians said of Gronkowski. Incidentally, this was Gronkowski's first game since suffering cracked ribs and a punctured lung against the Los Angeles Rams in Week 3. Here's wishing Rob Gronkowski all the best for a speedy recovery!
Bucs' HC Bruce Arians said Rob that Gronkowski, like cornerback Richard Sherman, "probably shouldn't have played" Sunday, when he lasted only five plays due to back spasms but added that he's hopeful the players can get healthy in their bye week.https://t.co/DOXH5fsSee

— Adam Schefter (@AdamSchefter) November 1, 2021
ADVERTISEMENT
Article continues below this ad
Rob Gronkowski and the Buccaneers next play against the Washington Football team.