Tom Brady, 44, Reveals Whether He Retired Because of His Age: 'The Game Just Goes On and It Should and It's Gonna Outlast Everybody, But I Was Fortunate to Do it for a Long Time, For 22 Years'
Published 02/08/2022, 10:26 AM EST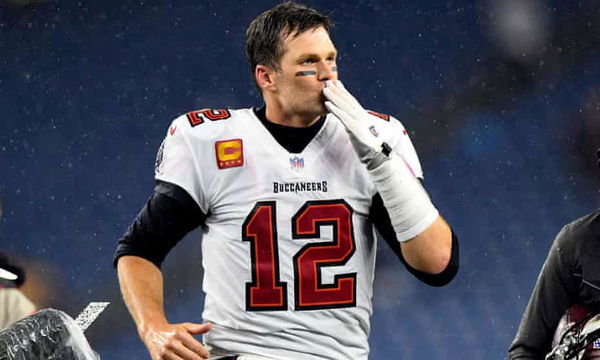 Ever since Tom Brady announced his retirement, many speculations have been made about his departure. But the most common question that always follows is about his age. Is the 44-year-old unable to physically perform at an elite level?
There is no denying that Brady has aged like a fine vine. He has only gotten better as the years pass by. In the recent edition of the "Let's Go!" podcast, the GOAT addressed the age factor.
ADVERTISEMENT
Article continues below this ad
Did Tom Brady retire due to his age?
In the latest edition of the podcast co-hosted by Jim Gray and Tom Brady, we got an insight into many things, from past successful seasons to what's next? But the most important answer that everyone needed concerned Brady's age. 
Grey asked the legendary quarterback the hard-hitting question. He said, did the age factor in for Brady to take the step, was getting hit by defenders at the age of 44 difficult? Brady replied, "No, Jim, I don't think that's what it is. I don't think it's a physical thing."
He adds, "I mean, it does require a lot of time and energy. You know that's just the nature of football. If you want to be good at it, you gotta commit all the time and energy you can to it."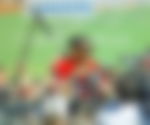 Tom then compared playing in the season to the Kentucky Derby. The horses in the derby have to wear blinders so they don't lose focus. They are not allowed to look left or right. The horses are forced to look at the front and run towards the finish line. Brady says playing football is the same. You are unable to pay attention to what's going on in life. Your goal is to look at the finish line and win the games. 
Brady explains the nature of football
ADVERTISEMENT
Article continues below this ad
After giving a beautiful comparison with the derby, Tom Brady explained the nature of the game. "I've seen so many great players retire over the years." He continues, "The game just goes on, and it should, and it's gonna outlast everybody, but I was fortunate to do it for a long time, for 22 years." 
ADVERTISEMENT
Article continues below this ad
Time stops for nobody. It does not matter if you are the GOAT. Time will pass you by. Brady explains that it is not his age that made him retire. The time feels right, and he would like to focus on his family and other things moving forward. 
Watch This Story: Justin Herbert, Maxx Crosby named MVPs as AFC Outlasts NFC in 2022 Pro Bowl