Tom Brady, Bill Cosby And Steve Jobs- Three Names You Wouldn't Expect to Hear Together; But This American TV Drama Portrays Them In Truly Bizarre Fashion
Published 06/23/2022, 10:26 AM EDT
Tom Brady is someone who deserves honor for his NFL legacy. The Buccaneers' quarterback is a well-known figure, not just in the United States, but also abroad. If an athlete receives their own shout-out or a cameo, one may classify them as a celebrity. However, fans of TB12 will detest the scene in the Mr. Robot TV show.
Tom Brady fans know him well for his unmatched competitiveness on the field. What they may also love is when Tom makes some major appearances. Aside from the interviews and media appearances, Brady has made a name in the film sector, with his brief appearances in the past.
ADVERTISEMENT
Article continues below this ad
Mr. Robot, which features Rami Malek as Elliot got major appraisal since they aired their pilot. However, Tom Brady fans have every right to hate a segment in an episode. A few minutes into the first Ep, the show made fun of the NFL icon. During the episode where Elliot, the misanthropic hacker performed by Rami Malek, discusses society's issues with his counselor.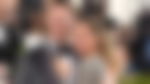 Along with Steve Jobs, Lance Armstrong, and Bill Cosby, they featured Tom Brady in a montage of well-known people. Elliot's monologue shows that he's not portraying Brady and either celebrities favorably. Although, Jobs is the only celebrity specifically mentioned.
Over a picture of Jobs, Elliot tells, "Oh, I don't know. Is it that we collectively thought Steve Jobs was a great man, even when we knew he built billions off the backs of children?'' A stock footage montage of Armstrong, Cosby, and Brady appears after the cut. Elliot continues, "Or maybe it feels like all our heroes are counterfeit. The world itself is just one big hoax.''
A list of film and TV cameos by Tom Brady
ADVERTISEMENT
Article continues below this ad
Tom Brady has skill outside of the turf as well. TB12 has appeared in several cameos on TV shows, and his acting abilities are deserving of praise. In the SNL episode from April 16, 2005, he temporarily withdrew from action and tried his hand at sketch comedy, a completely unique skill. Brady later returned to the popular TV show "Entourage" in the season 6 episode titled "Fore!" alongside Mark Wahlberg.
ADVERTISEMENT
Article continues below this ad
Then Tom appeared in "Ted 2," sharing the screen with Mark Wahlberg again. TB12 additionally starred alongside Paul Rudd in the movie "Living With Yourself." But "The Simpsons" was where he made his most well-known cameo. In the 16th episode of the American sitcom's eighth season, he made a guest appearance.
Watch This Story: What Does Aaron Rodgers Rumored New Girlfriend Blu of Earth Do For a Living?