Tom Brady Breaks the Secret of His Splendid Social Media Posts: "Secrets Out…I Don't Actually Edit My Own Videos"
Published 02/09/2022, 4:59 AM EST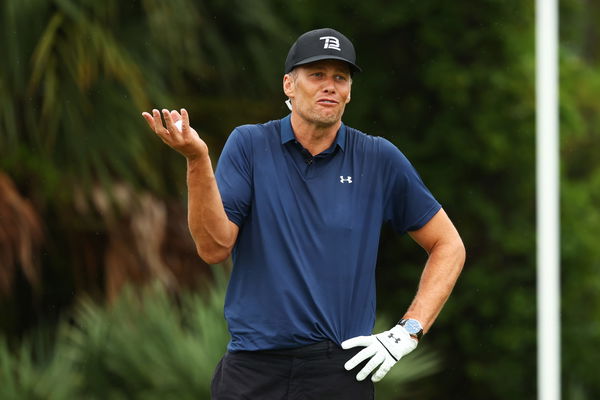 Tom Brady has a huge fanbase, not only on the football field but also on social media. To cater to those fans, there is a need for him to be active on various platforms, which the GOAT has done well over the years. His posts have always made headlines. Not to mention, it was through his social media only that the 44-year-old announced his retirement after 22 remarkable seasons in the NFL. 
Brady has always influenced, motivated, and propelled the younger generation of athletes to perform better and conquer the gridiron. Yet most of it was done through his social media. However, it's not just his extraordinary football performance that he shares online. The world has got to know about Tom Brady much better as a person through it, as well.
ADVERTISEMENT
Article continues below this ad
Tom Brady has a secret to share
Now that he has retired, the GOAT has spelled out the secret to his splendid social media posts. Recently, Brady retweeted a post from Shadow Lion, a creative agency that helps athletes build a brand on social media. The post revealed their all-time best posts on Tom Brady.
The 44-year-old GOAT, to which replied that his secret was finally out. Brady revealed that he used to handle the photoshop side of things while Shadow Lion edited his videos all this time. It was surely a hilarious revelation from the former NFL superstar quarterback.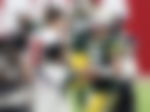 As per the company website, "Shadow Lion was founded in 2017 with the goal of supporting Tom Brady's off-field media efforts. Leaning on insights from those experiences, we quickly began providing creative services to other athletes, influencers and organizations as well."
Shadow Lion in the NFL
The creative agency has not only worked with Tom Brady but also with other athletes like Patrick Mahomes, JJ Watt, Baker Mayfield, DeAndre Hopkins, Jalen Ramsey, Ryan Tannehill among others. They have been very popular among athletes for their creative storytelling and unique perspective.
ADVERTISEMENT
Article continues below this ad
Among those 10 fan-favorite posts shared by Shadow Lion on Twitter, was the most questioned clip of Tom Brady throwing the ball into the Jugs machine. The clip was assumed to be fake, but the post stated that it was, in fact, real. And since the clip featured the GOAT, it's safe to say that it had to be real.
ADVERTISEMENT
Article continues below this ad
These past six years have been an awe-inspiring period to follow Tom Brady on social media, courtesy Shadow Lion. They have helped the fans connect with the off-the-field side of the GOAT, which has been truly amazing to see and ponder on. 
Watch This Story: Rob Gronkowski Pays Tribute to Best Friend Tom Brady Upon Retirement