Tom Brady Called This Ex-NFL DE 'A Great Player' Despite His Comments On Brady's Wife Gisele Bundchen and His Sisters: "I Don't Really Care About His Personal Feelings"
Published 06/25/2022, 10:30 AM EDT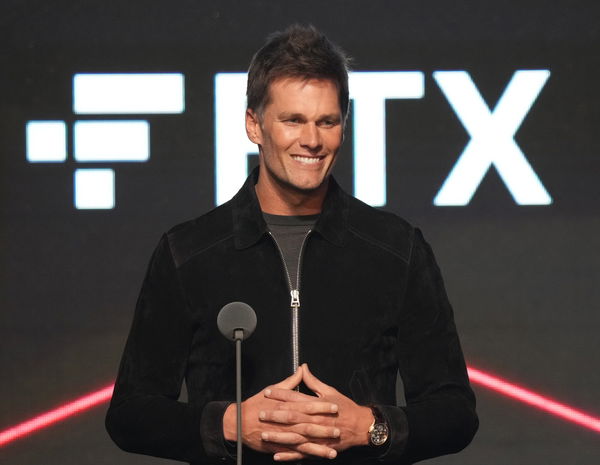 The ex-NFL defensive end and now turned UFC fighter, Greg Hardy, made a few comments on the NFL GOAT. He targeted Tom Brady, his wife, Gisele Bündchen, and his sister back in 2015 before his suspension from the NFL.
ADVERTISEMENT
Article continues below this ad
Although the charges were dropped later, he never returned to the NFL center stage again. In 2015, Hardy threw shade at the then Patriots QB, Brady, after he made a return from his initial four-game suspension.
ADVERTISEMENT
Article continues below this ad
Although the athlete stay wary of Brady because of his impeccable skills as a QB; the former Cowboys' DE appeared to be ready for the challenge. On facing the now 7x Super Bowl winner, Hardy remarked that he was going to face him the same way as he had when he last saw him. Moreover, he commented on his wife, Gisele Bündchen, and sister-in-law as well.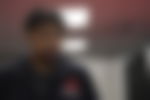 The ex-Cowboys' DE said, "I love seeing Tom Brady. You seen his wife? I hope she comes to the game. I hope her sister comes to the game." Although Brady refused to engage in direct confrontation, he did make some remarks on Greg's comments on his family.
What did Tom Brady say about the ex-NFL player's remarks on his wife and sister-in-law?
In response to the DE's statement, the Patriots released a statement by quoting Tom Brady. He said, "I'm just getting ready to play. I'm focused on my job. He's a great player. It takes a lot of different things to handle a guy like that. He's been a great player since he's been in the league."
ADVERTISEMENT
Article continues below this ad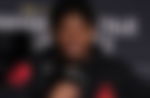 He seemed to be distancing himself from any controversy and responded without his feelings getting in the way. The QB added, "We're going to have to prepare for him and be ready for all the different types of moves that he's got. They have a good D-line, anyway. They count on getting pressure from their front four to get to the quarterback. I don't really care about his personal feelings."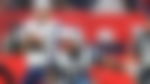 Although now suspended, Hardy's comments were merely seen as a tactic to get into the legend's head. However, Brady went on to win the Super Bowl for the Patriots and even the Buccaneers in the coming seasons. Nothing seemed to stop the all-time great.
ADVERTISEMENT
Article continues below this ad
Watch This Story: Tom Brady showcases Twitter love for Rob Gronkowski post-retirement but still ready to bring him back