Tom Brady Calls out New England Patriots For Not 'Reciprocating': "I Had Committed to Being in Boston"
Published 12/28/2021, 1:44 PM EST
---
---
Tampa Bay Buccaneers quarterback Tom Brady called out his former team, the New England Patriots and coach Bill Belichick in his much-awaited documentary. The sixth episode of the "Man in the Arena" documentary sheds some light on Brady and his struggles en route to his 4th Super Bowl title.
ADVERTISEMENT
Article continues below this ad
It focuses on his tenure with the Patriots and the certain instances during that period that left him perplexed. Brady did, in fact, at first, welcome the Patriots' decision to draft then-rookie QB Jimmy Garoppolo.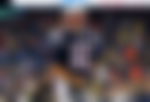 But, he later felt uneasy when coach Belichick referred to Brady and his age in front of the media. He felt he was never receiving back any appreciation or trust from the organization despite his extraordinary exploits.
ADVERTISEMENT
Article continues below this ad
Tom Brady didn't view himself as "aging in the traditional way"
Brady did agree that what Belichick stated was factually correct, but felt he wasn't part of that generation of QBs. He never considered thinking that he was slowing down while playing as a Patriot. It was during this tough period that Brady experienced a rift between himself and the Patriots organization.
ADVERTISEMENT
Article continues below this ad
Brady elaborates, saying, "I really felt like I was giving my heart to the team, the city. I felt like I was setting down my roots, because I had committed to being in Boston," he said. He then says, "And I didn't necessarily feel like, 'Oh, well that's reciprocating.'"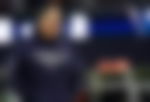 Within the documentary, Brady talks about giving everything to the city of Boston and not receiving the deserving adoration. He felt like one of the normal squad players during his time in New England and continued to concentrate on his game. He does feel that as an aging QB in the NFL, many passed the verdict that he was on the decline.
ADVERTISEMENT
Article continues below this ad
The feeling for Brady seems to revolve around the common notion of 'what goes up must come down, eventually'. The lacking commitment and, to some degree, a lack of respect is what the documentary appears to be covering.
Watch this story: From the Packers to the Buccaneers; Franchises Who Sealed NFL 2022 Playoff Berths