Tom Brady Celebrates 3/28 with Iconic Throwback to Super Bowl LI
Published 03/29/2021, 3:44 PM EDT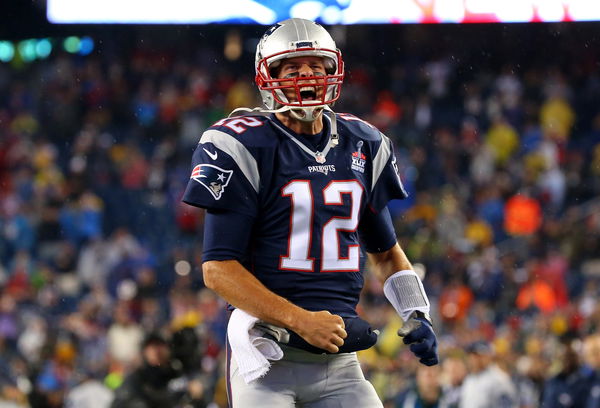 ---
---
Tom Brady has had some iconic moments over the course of his entire NFL career. Throughout his stint in the NFL, Brady has gone on to defy expectations not only placed on him but placed on any football player.
ADVERTISEMENT
Article continues below this ad
For Brady, breaking records has become routine as he continues to make history each year he takes to the field. But no accomplishment will surpass his efforts from Super Bowl LI.
In 2017, the eyes of the football world were on Houston, as the Super Bowl stage was set. The New England Patriots faced the Atlanta Falcons. The game seemed to get away from the Patriots, as they were down 28-3 at one point in the 3rd quarter.
ADVERTISEMENT
Article continues below this ad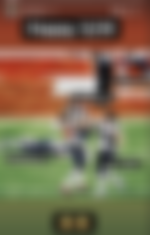 However, Tom Brady and Co. rallied to bring the game back and win it in overtime. Tom Brady took to Instagram to celebrate the achievement yesterday, as the date resembled the score the Patriots faced at one point.
The Patriots' incredible comeback in the 4th quarter remains his most impressive accomplishment. No team in the history of the NFL had been able to do this with such little time left. Tom Brady defies the odds at Super Bowl LI
Being down 25 points, the Patriots rallied to score 25 points unanswered to tie up the game and send it to overtime. To this day, the Patriots' incredible comeback remains the only Super Bowl game to go into overtime.
Many consider Super Bowl LI the greatest of all time. The sheer odds-defying performance put on by Brady and the Patriots in the final stages of the game encapsulated his approach to the game.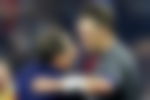 Brady would never let the game die, regardless of how far behind he may be. It is his never-say-die attitude that has brought him so much success in the NFL, despite him not being at the peak of his powers anymore.
ADVERTISEMENT
Article continues below this ad
Is Super Bowl LI the greatest Super Bowl ever? It is hard to argue against that statement, given everything that transpired. From a fan perspective, few Super Bowl games compare to the excitement that Super Bowl LI brought.
And the game itself is an excellent commercial for the NFL. It showed why teams always fight to the end and never give up on a game.
ADVERTISEMENT
Article continues below this ad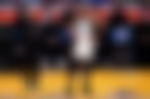 Trending Stories