"Tom Brady Changes Everyone on The Roster" – Analyst Elaborates what the 6×Super Bowl Winner's Move to Tampa Bay Buccaneers Means
Published 05/16/2020, 7:46 AM EDT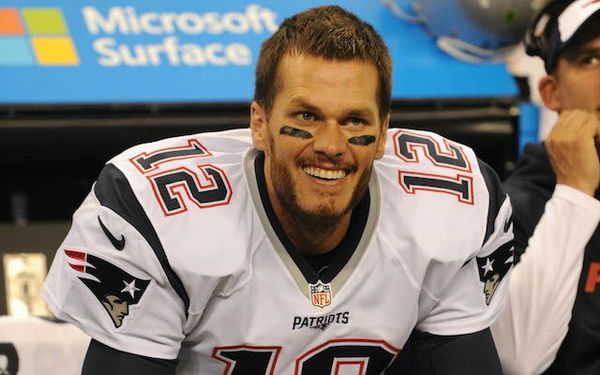 ---
---
In March Tom Brady shocked the world as he elected not to remain with the New England Patriots for a record-equalling 21st consecutive season. He moved south to join NFC franchise Tampa Bay Buccaneers. As a result of this, the Bucs stock has risen. Now they are now in the NFL pre-season conversations as potential playoff candidates. 
ADVERTISEMENT
Article continues below this ad
Tom Brady will thrust Tampa Bay Buccaneers into the spotlight 
On Good Morning Football, Peter Schrager spoke about how a player of Brady's caliber can elevate everyone around him. 
ADVERTISEMENT
Article continues below this ad
"Brady changes everyone on the roster. Not just Godwin, not just Evans but now Lavonte David becomes a household name. Now Devin White gets his moment in the sun. Now, Byron Leftwich, an offensive coordinator has all eyes on him where he suddenly becomes a head coaching candidate if the Buccaneers do well. It just raises everyone up and puts them in a different conversation."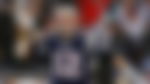 He also highlighted the fact that Tampa was the only team to get 5 primetime games despite having a losing record (7-9) in 2019. 
"The Buccaneers played 1 primetime game last season. And it was in week 2 against the Carolina Panthers and you guys don't remember it because it was early in the season." 
"Now they're on 5 different times on primetime. They're the biggest game on Sunday afternoon week 1 when they start things off at New Orleans. They're a household nationwide team right now for better or for worse we might know Chris Godwin. We might know 20 guys on the team because we are going to be force-fed Tampa Bay Buccaneers because that's what Tom Brady does. He's going to be in your television set every single week. It's not just in the games."
ADVERTISEMENT
Article continues below this ad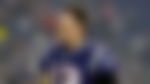 It certainly isn't as Brady is the subject of conversation everywhere. He already hit the headlines in Tampa for working out in a park and barging into the wrong house. Furthermore, he continues to dominate the conversation as fans will be eager to see if he can recreate his magic in the Sunshine State and end Tampa Bay's 13-year playoff drought. 
Do you see Tom Brady winning a record-extending 7th Super Bowl ring?
ADVERTISEMENT
Article continues below this ad
Analyst predicts a 'Bumpy Start' for Tom Brady at Buccaneers