Tom Brady Cites Jersey Sales To Inflict Devastating Burn on Rival QBs Josh Allen and Patrick Mahomes
Published 05/06/2022, 5:30 AM EDT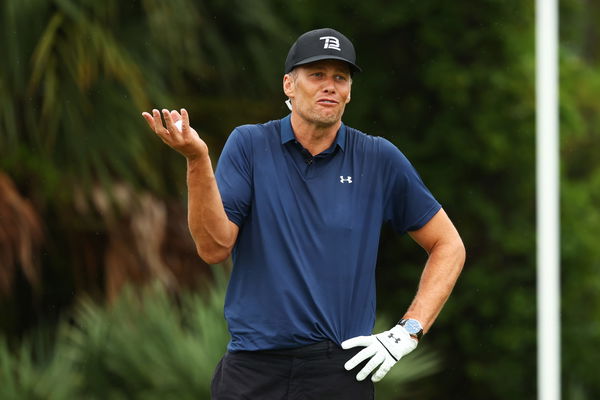 The NFL fans are in for a treat when two generations collide. Although, it won't be in their primary sport. It's Tom Brady and Aaron Rodgers versus Patrick Mahomes and Josh Allen in 'The Match' of Golf in Las Vegas.
GOAT Brady is doing his best to get into the heads of his golfing adversaries as he continues to take subtle jabs over social media.
ADVERTISEMENT
Article continues below this ad
Aaron Rodgers and Bryson DeChambeau defeated Brady and Phil Mickelson in the most recent edition of The Match, putting them 0-2 in the competition. This year, the format changes to an All-NFL affair. The old generation isn't naïve to the concept, and they undoubtedly have some expertise.
Capital One's 'The Match' is nearly a month away. But Tom Brady continues to get into his rival teammates' heads. The Bucs quarterback re-shares a story posted by SportsIllustrated showcasing the NFLPA jersey merchandise & sales rankings. The rank showcases Tom Brady in #1, and Mahomes and Allen in #2 and #3, respectively.
Tom Brady takes a jab on Instagram Stories, mentioning, "Sorry [Patrick Mahomes] and [Josh Allen] this is gonna happen on June 1 as well in Vegas."
Brady and Mickelson faced Peyton Manning and Tiger Woods in the second edition of the event in 2020. However, the team of the NFL's greatest quarterback lost both games. He'll be back for his third installment with a winning mentality. Foresee the Buccaneers' quarterback to be just as cutthroat off the field as he is on it. The televised 12-hole exhibition match-up will take place at Wynn Las Vegas.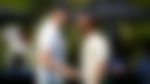 According to GolfDigest, the last five installments of Capital One's The Match collectively generated almost $33,000,000 for numerous philanthropic organizations.
ADVERTISEMENT
Article continues below this ad
Is Tom Brady a better golfer than other NFL players?
Many would believe that Tom Brady has a better hand in the golfing sector. However, that's not the case. Before last year's match, Golf.com reports quarterback Brady is an 8.1 handicap.
The Wisconsin State Golf Association gives Rodgers a 4.6 handicap. Mahomes also plays in the American Century Championship celebrity golf tournament on a regular basis, and he did so last summer. Golf.com reports the Chiefs quarterback has a 7.7 handicap. Furthermore, with a 9.0 handicap, Buffalo Bills quarterback Josh Allen competed in the PGA Tour's AT&T Pebble Beach Pro-Am in February.
ADVERTISEMENT
Article continues below this ad
This forthcoming edition of 'The Match' will serve as a good trial process to determine if it can stand like this without a professional golfer. If this is the case, maybe the sky's the limit.
Watch This Story: Three Times Tom Brady Transformed Himself From GOAT Quarterback to Punter