Tom Brady Claims Aaron Rodgers is "One of the Greatest Quarterbacks to Ever Play the Game"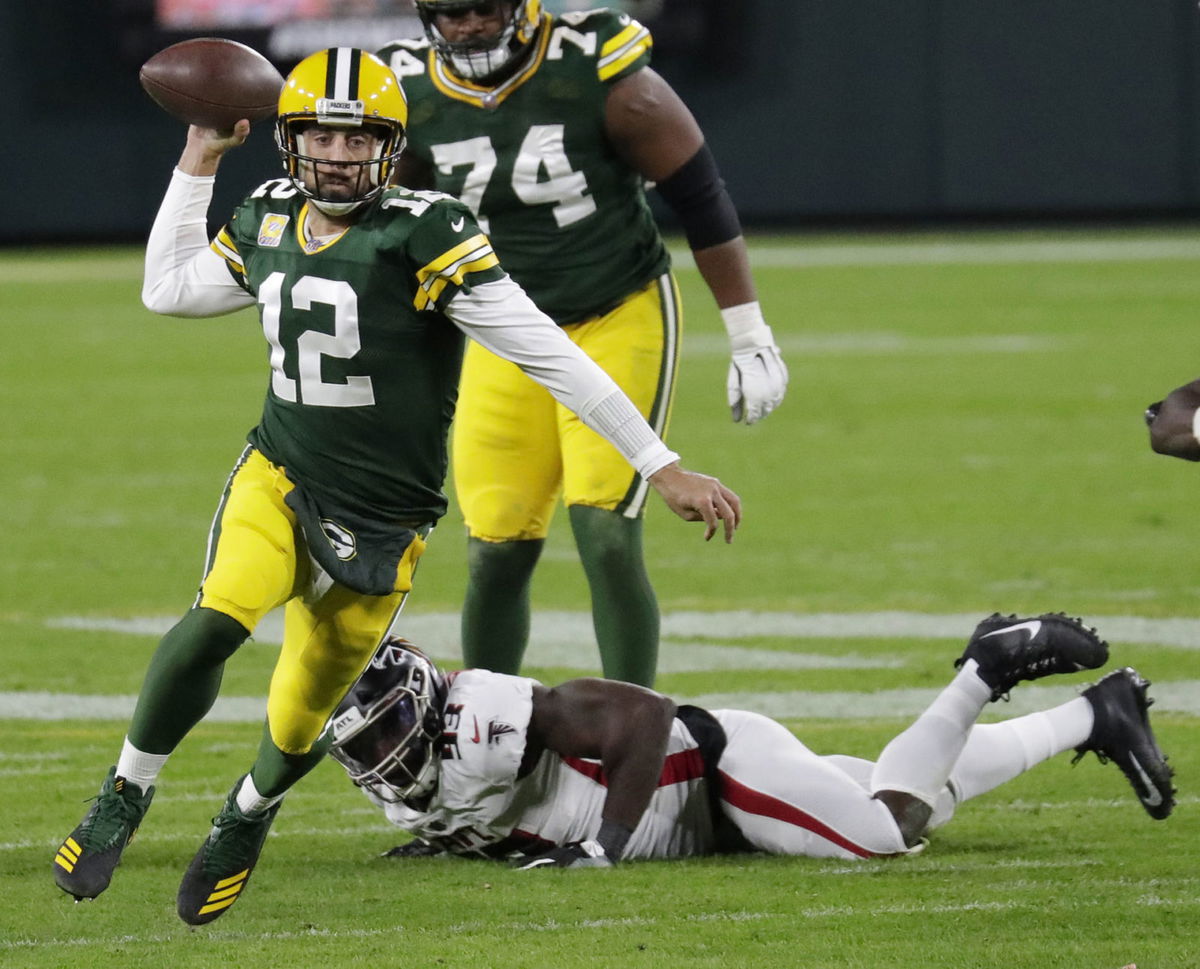 Aaron Rodgers has surely turned back the clock with some eye-catching performances for the Green Bay Packers in 2020. The two-time NFL MVP has thrown for 1,214 yards with 13 passing TDs to his name. He is yet to throw an interception this season. The Packers lead the NFC North Division with a perfect 4-0 record.
Aaron Rodgers and Co. will be traveling to Florida to play Tom Brady's Tampa Bay Buccaneers in Week Six. They will be aiming to take advantage of their opponents who suffered a narrow defeat 20-19 defeat to the Chicago Bears last weekend.
Tampa Bay Buccaneers will be eager to bounce back from that setback with a statement win against the Packers on Sunday. Here's what Buccaneers quarterback, Tom Brady, said about his counterpart ahead of their anticipated face-off.
ALSO READ – Popular American Sportscaster Warns the NFL About 'Psycho Tom Brady'
It's time for the Aaron Rodgers vs Tom Brady showdown this weekend
Aaron Rodgers is the top QB in the NFL through Week 5 🏆 pic.twitter.com/KDMwNdMeOC

— PFF (@PFF) October 14, 2020
Tom Brady appeared in an interview with Tampa Bay Times earlier this week. The veteran NFL quarterback was asked about the impact of Aaron Rodgers in the NFL. Here's what 'Tampa Brady' replied.
"I think there's a lot to like about his play and his ability to pass a football. I think everybody is pretty much in awe of how he makes it look so easy. Just the throwing motion, the velocity on the ball. The placement of the ball. How quickly the ball gets from his hand to the receivers' hands.
"…It's just been unbelievable to watch over the years, and he's really kept it going. He's a great passer, he's very efficient. His touchdown-to-interception ratio-he basically doesn't throw interceptions and throws a lot of touchdowns," Brady told the Tampa Bay Times.
Lot of great things to say about Rodgers' game, adds Tom Brady
The six-time Super Bowl winner further labeled Rodgers as one of the greatest quarterbacks to play in the league. At 36, A-Rod continues to defy all odds, making game-winning plays week after week.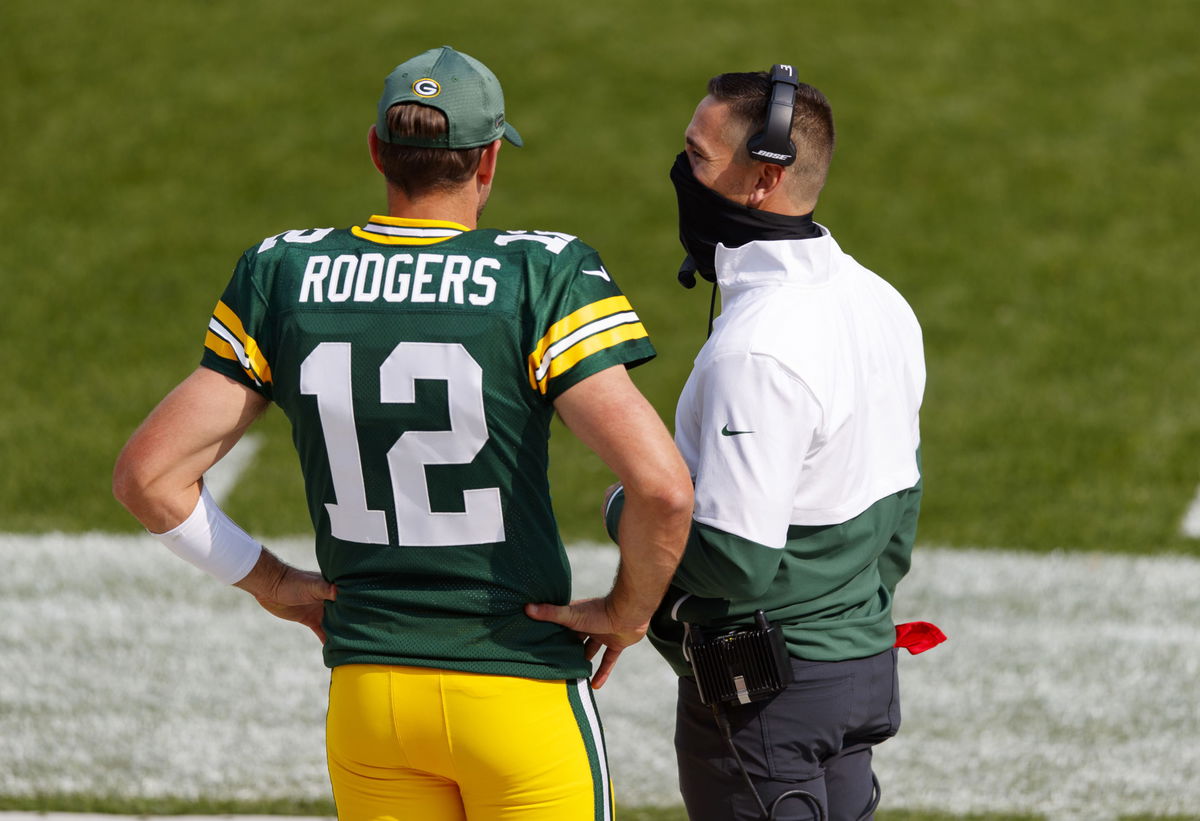 Brady further added, "His decision-making is just phenomenal. When you do that as a quarterback, you always put your team in a position to win. You've got to keep from making mistakes and, obviously, to throw as many touchdowns as he has, scramble for touchdowns, his ability as a mobile quarterback to buy more time for his receivers is pretty unbelievable, too. There's a lot of great things to say about his game. He's one of the great quarterbacks to ever play the game."
The Packers remain undefeated after four games and will look to make that five when they play the Buccaneers in Florida on the weekend. Head coach Matt LaFleur will back his star offensive cast to give a young Buccaneers defense all sorts of problems on Sunday.
Regardless, a mouth-watering clash between Tom Brady and Aaron Rodgers is something that no NFL fan will dare to miss.
ALSO READ – Tampa Bay Buccaneers Head Coach Bruce Arians Wants 'Tom Brady to be Tom Brady'