Tom Brady Could Have Evaded Deflategate Suspension of 4 Games Had He Agreed To Do This
Published 08/03/2022, 4:01 AM EDT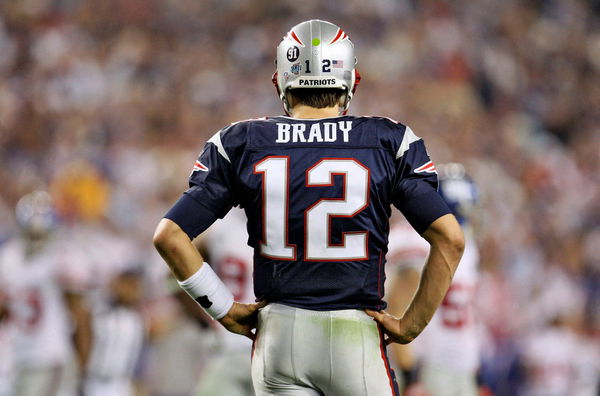 The New England Patriots dynasty spearheaded by Tom Brady and Bill Belichick will be remembered forever. They completely dominated for two decades, which is very rare. However, there was one thing that left a stain on their leg.
ADVERTISEMENT
Article continues below this ad
The Deflategate Scandal created a bad image for the Patriots in 2014. Everyone who was a part of the team was left accountable, and it was a bad look for them. Quarterback Brady was suspended for four games due to this scandal. Moreover, the team was also fined around $1 million.
ADVERTISEMENT
Article continues below this ad
Back in 2014, during the AFC Championship Game between the New England Patriots and the Indianapolis Colts, a game ball was tested during halftime. The NFL ball is supposed to be inflated to a pressure of between 12.5 and 13.5 pounds per square inch. Eleven of the twelve balls used in that game were found to be under the PSI. Brady had denied knowing about it, but it drew a lot of criticism.
Apparently, Tom Brady could have avoided getting suspended for four games if he had done one thing. According to a source, Brady was looking to pay off $1 million to the NFL instead of getting suspended. However, the league commissioner Roger Goodell, in addition, wanted Brady to throw equipment guys John Jastremski and Jim McNally under the bus.
Brady simply refused to do that. He said, "There's no way I'm gonna ruin these guys for something I believe they didn't do." Tom Brady instead took the suspension. Even though he missed four games, Brady did the right thing and didn't put the blame on others. This is what makes him different from others.
Tom Brady won three more rings after the Deflategate Scandal
Tom Brady, aka "The Goat," went on a revenge tour after the Deflategate scandal. When many thought he had gotten old and wouldn't win anymore, he proved everyone wrong. Since then, Brady has won three more Super Bowls with two different teams.
ADVERTISEMENT
Article continues below this ad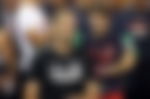 People doubted him again after he left the Patriots. They thought he couldn't win without Belichick. Later, Brady proved that it was the other way round. He became the only quarterback to win the Super Bowl seven times. Despite that, he isn't looking to slow down. Brady had a fantastic season with the Tampa Bay Buccaneers last year. He is coming back from a short-lived retirement and is willing to make a run for the 8th Super Bowl ring of his career.
ADVERTISEMENT
Article continues below this ad
Watch This Story: Global Rap Sensation Cardi B Turned Down Super Bowl Halftime Performance Alongside Maroon 5 To Stand Alongside Colin Kaepernick
Edited By: Gurjyot Singh Dadial