Tom Brady Creates Another Unique Piece of History After Win Over New England Patriots
Published 10/04/2021, 7:30 AM EDT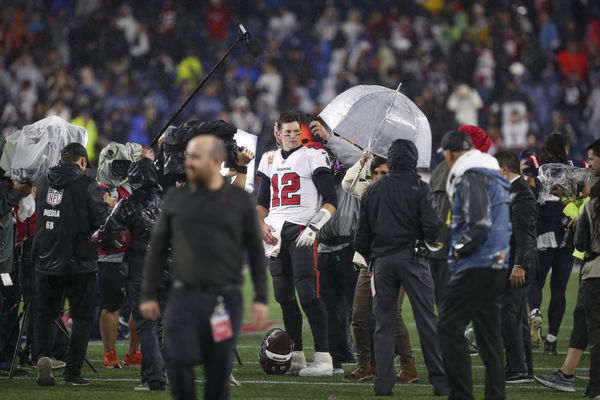 ---
---
Tom Brady, during his clash with his former team, the New England Patriots achieved a tremendous feat by being the fourth quarterback to beat all 32 teams in the NFL.
ADVERTISEMENT
Article continues below this ad
Brady has gathered a few more achievements during last night's game to his bag of extensive records as he beat the Patriots 17-19. The Bucs quarterback took full advantage of his first game in Gillette Stadium after his unprecedented departure from Foxborough.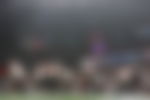 Tom Brady doing GOAT stuff
ADVERTISEMENT
Article continues below this ad
Tom Brady has joined Brett Favre, Drew Brees and Peyton Manning in the league of the only quarterbacks to conquer over every single team in the NFL. Looks like, with every passing game, the 44-year-old will break several more records throughout the span of the season and every season that will follow.
As he also broke the previous record held by Drew Brees for the most career passing yardage earlier in the night, surpassing the monumental high of 80,358 yards.
Brady's victory marked his 116th in Foxborough, Massachusetts, although the first as a visitor after he won six Super Bowl titles during his two decade stay with the Patriots alongside Bill Belichick. He also bolstered yet another all-time mark by winning 233 games in the regular season.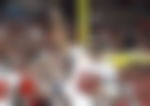 The game of QBs
ADVERTISEMENT
Article continues below this ad
Furthermore, except for the Patriots, Seattle Seahawks and Arizona Cardinals, Brady has defeated every other team in the NFL at least two times in the regular season.
However, the other two active quarterbacks who are on the verge of joining the league of four QBs are the Green Bay Packers' Aaron Rodgers and Pittsburgh Steelers' Ben Roethlisberger, who have defeated every other team except their own.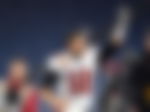 Talking about the QBs, the 44-year-old quarterback of the Bucs has set another unique piece of history with Mac Jones by having the largest age gap, i.e. 21 years, between two QBs in an NFL game. Although the season has a long way to go and Brady beating/creating new records in every game will be a very common subject of matter.
ADVERTISEMENT
Article continues below this ad