Tom Brady Deals With Watching Criticism On TV In Typical GOAT Fashion: "I Just Look at the TV and I Go 'F*ck You Guys, F*ck You"
Published 05/17/2022, 4:18 PM EDT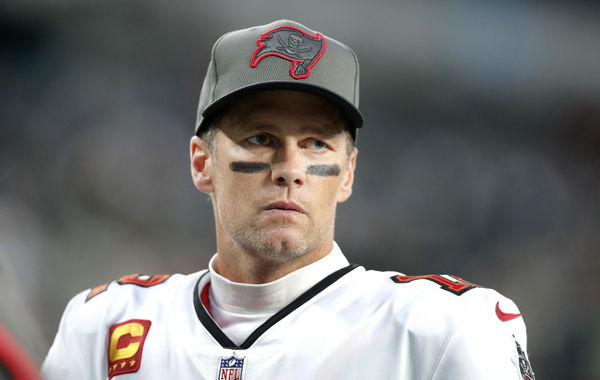 Tampa Bay Buccaneers quarterback Tom Brady has always been shutting down his critics with his feats on the football field. But in a recent interview during the Buccaneers mini-camp, Brady was in attack mode for the hot takes he hears through NFL analysts. The 7-time Super Bowl champion seems to find more motivation from their comments and admits to wanting to prove them wrong.
He lets loose on these bad takes, stating, "I just look at the TV, and I go 'f**k you guys, f**k you." Brady believes what the analysts say doesn't matter, and sticking to their basics matters most.
ADVERTISEMENT
Article continues below this ad
He admits that not listening to them and keeping the ball rolling from the beginning is essential to success.
.@TomBrady does watch media critics' reaction following a rare loss.

"I just look at the TV and I go 'F-ck you guys, f-ck you." – with two middle fingers raised.

"You block out the noise, because none of it matters." [@Buccaneers]pic.twitter.com/jfr76Vxltf

— Dov Kleiman (@NFL_DovKleiman) May 17, 2022
Another interesting message from Brady is about how nobody can be perfect in the game of football, and a player can try to be their best selves. He adds that having a mentality of 'fighting for another day', is crucial to ignoring the outside noise and focussing on the task at hand.
The legendary QB's message for dealing with your critics extends beyond the 4 corners of the field and is relevant in other areas of life.
Another shining example of how Tom Brady achieved greatness in the NFL
The Buccaneers QB has been the ultimate leader for the organization, and the lift and hope he gave the entire roster is visible. Last season, the franchise faced a lot of struggles with injuries and their performances on the defensive side of the ball. But with Brady, the Tampa Bay offense was unstoppable throughout the regular season and the playoffs.
ADVERTISEMENT
Article continues below this ad
He led the team by posting career-high statistics and recording 5,316 passing yards, 43 TD passes, and 12 INTs. A huge reason for his consistent success has been his competitive fire and his drive to prove his doubters wrong.
The things that the 3-time reigning league MVP discusses in the Buccaneers interview have been his mantra throughout his NFL career.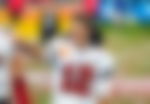 ADVERTISEMENT
Article continues below this ad
The Buccaneers fans and players will be following all his advice while looking to achieve Super Bowl immortality yet again. Brady and his roster will be keen to show how much they can deliver with a fully healthy roster in the 2022 NFL campaign.
Watch This Story: Patrick Mahomes' TikTok Star Brother Jackson Mahomes Has a Polarizing Message for Haters
Edited By: Deepika Bhaduri