Tom Brady Demands for More Safety Regulations by the NFL After Teammate's Season Ending Injury
Published 12/21/2021, 5:19 PM EST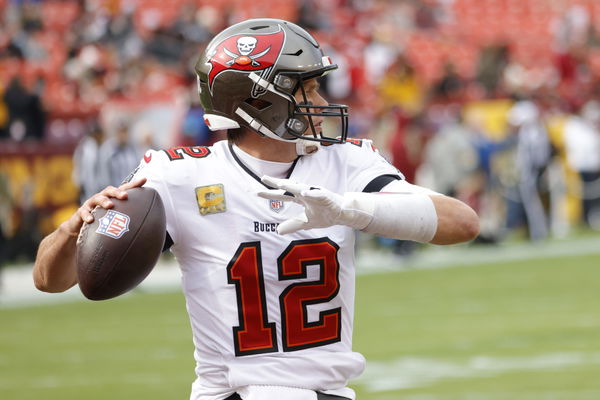 ---
---
NFL is a very physical league and injuries are part and parcel of the game. However, that doesn't mean that rules can be lax. NFL GOAT Tom Brady in a recent acknowledged this fact and championed for a better enforcement of laws for safety of the players.
ADVERTISEMENT
Article continues below this ad
Tampa Bay Buccaneers succumb to a shock loss against the Saints
ADVERTISEMENT
Article continues below this ad
Few people would have predicted the Saints to win Sunday night's matchup against the Bucs but such is life. To add to the chaos, Bucs went scoreless throughout which further made people scratch their heads. After all, before Week 15, the Tom Brady-led team had scored at least 30 points in four consecutive games.
The Bucs, meanwhile, were a shadow of their former selves last night. Since joining the Buccaneers, Tom Brady has struggled against the Saints, and Friday night was no exception. To make matters worse, Tampa Bay lost key players including Chris Godwin for the rest of the season. Overall, the Buccaneers turned up a really poor showing.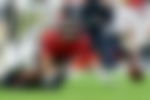 Tom Brady upset with NFL rules after Chris Godwin's devastating injury
During his Let's Go! podcast on SiriusXM NFL Radio this week, Tom Brady pushed for the elimination of hits to the knees of defenseless receivers. "I've seen that hit too many times where a defenseless pass catcher is in the process of catching the ball and he's hit by the defender," Brady said. The GOAT then went on a long rant dissecting how the laws are dangerous and don't make sense.
"And a lot of defenders would say, 'Well, we can't hit him in the head anymore.' Well, the point is, you can't hit anybody in the head anymore. You can't hit anyone in the knees anymore except for receivers. Which doesn't make any sense to me. You can't hit a defensive lineman in the knees, you can't hit a punter in the knees, you can't hit a quarterback in the knees, you can't hit a DB in the knees except for allowing hits on defenseless receivers. It needs to be addressed and really thought out."
ADVERTISEMENT
Article continues below this ad
The QB then shockingly ended the rant by revealing that NFL stars would prefer a hit on the head than face a knee injury. "It really impacts guys' careers and (Godwin), I know he'll overcome it. It's a tough rehab. You tear your ACL, that's a lifelong injury. You know? And I'm sure almost every pass-catcher in the NFL would prefer a hit to the head over a hit to the knees. I certainly would. I'd take that a million out of a million."
ADVERTISEMENT
Article continues below this ad
What changes would you bring if you had the power? Let us know!