Tom Brady Describes Watching Jimmy Garoppolo Play for New England Patriots: "I'm Nervous, I'm Pacing."
Published 12/30/2021, 4:28 PM EST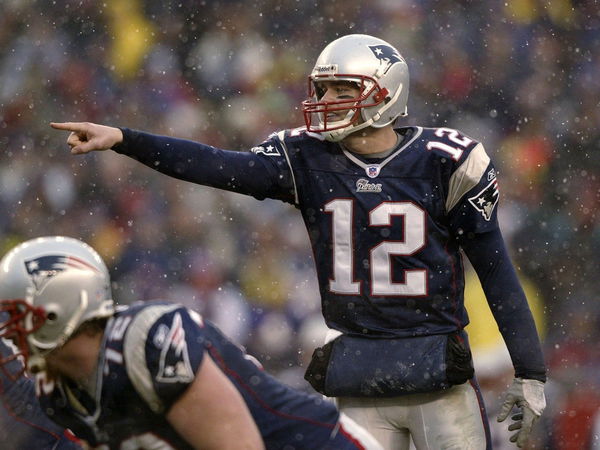 ---
---
During the 2016 season, former New England Patriots QB Tom Brady was suspended, and Jimmy Garoppolo stepped up as his replacement. Brady within the "Man in The Arena" documentary, describes feeling uncomfortable and stuck between a rock and a hard place.
ADVERTISEMENT
Article continues below this ad
In the 7th episode of this fascinating documentary chronicling Brady's 2016 season, we see a more humane side of a champion. We see an athlete who is insecure about the imminent challenge to his once secure position within the Patriots.
ADVERTISEMENT
Article continues below this ad
But conversely, we see a fiery competitive spirit like Michael Jordan, who continues working until his number is summoned. This display of desire and fear serves both as a reminder of his humane yet challenging attitude towards his craft.
Garoppolo challenge motivates Brady mentality
No moment in the documentary encapsulates Brady's competitive spirit more than when he discusses the Patriots' first game of the 2016 season. Brady recalls saying, "I watched the first game, I was in the gym working out. When the team was working out, I wanted to be working out too."
When head coach Bill Belichick picked Garoppolo as Brady's replacement, Brady conveys his feeling stating, "I'm nervous, I'm pacing. These are all my boys out there playing, I'm kind of living and dying with every play."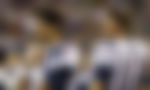 The sense of ownership and closeness Brady describes his relationship with the team is mirroring his leadership. His own words clearly put forward him prioritizing collective achievement over individual honors. Major American sporting events like the NFL, the NBA, and the NHL, stand true to this teamwork value over their storied existence.
Tom Brady benefits from his time off the field
ADVERTISEMENT
Article continues below this ad
While serving his suspension, Brady had a lot of time on his hands to worry needlessly about his Patriots future. Rather than lingering on the negativity, he goes on to recall his Amalfi Coast trip with his wife, Gisele Bündchen.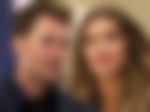 Brady makes the trip to Italy between the 3rd and the 4th game of the 2016 NFL season. He recalls those memories with fondness stating, "We went to the Amalfi Coast and had probably one of the best moments of our marriage."
ADVERTISEMENT
Article continues below this ad
The positivity that Brady came off of his trip with his wife, really instilled within him a refreshed energy. The Brady that left with a negative note of his career returned with a positive bounce and renewed purpose in his step.