Tom Brady Disregards Twenty Years of History Ahead of Return to New England Patriots
Published 09/28/2021, 7:30 AM EDT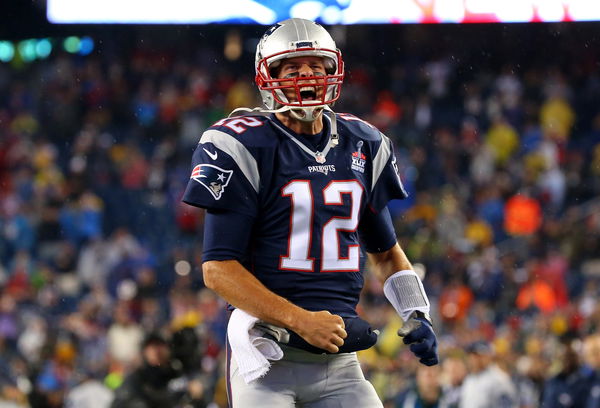 ---
---
The coming weekend will feature a blockbuster set of games in the 2021 NFL season. While Rams vs Cardinals, Packers vs Steelers and Cowboys vs Panthers are all excellent, they pale in comparison to the New England Patriots vs Tampa Bay Buccaneers. And there's only one reason for that: Tom Brady.
ADVERTISEMENT
Article continues below this ad
How will Tom Brady react to his unique 'homecoming'?
ADVERTISEMENT
Article continues below this ad
Facing your former team is always going to be a tough task. But for Tom Brady, New England Patriots is more than just a former team. In his twenty-year career, Brady has won six Super Bowls for the Patriots, forming an unbreakable bond with the city, fans and especially coach Bill Belichick.
Ahead of the big game, there have been many whispers regarding the fallout between Brady and Belichick. While some claim Belichick over-exploited a 40-year-old Brady, many think there were no issues between them at all. Despite that, Tom Brady himself had some distinct words ahead of his homecoming, which he spoke about on the Let's Go! podcast alongside Larry Fitzgerald and Jim Gray.
Tom Brady via his Let's Go! podcast on crowd Sunday night: "I wouldn't expect a homecoming. I think they are there to root for their team and their team is the Patriots. … The home crowd at Gillette I think is a great crowd and I think they are going to cheer for their team."

— Ryan Hannable (@RyanHannable) September 27, 2021
"I know that home locker room, I know that home tunnel. I know which way the wind blows, I know everything about that. Brady said, "I know the way it smells. I know what the night games are like. I know what the fans are going to sound like…. I'm not going to be thinking about 20 years of history. I'm going to be thinking about one night of football."
"Both teams are going to be fighting and clawing for a win and it's not going to be easy. I know what this team is all about. I've sat in that meeting room. I've heard the scouting reports. I know exactly what they're going to attempt to do to us and I know it's going to be a challenge for our team."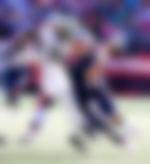 Will this game decide the 2021 NFL season of the Bucs and the Patriots?
ADVERTISEMENT
Article continues below this ad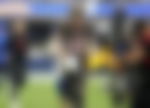 Right now, both the Buccaneers and the Patriots would've hoped to be in a better position. While the Bucs picked up two wins from their first three matches, the Patriots are 1-2 in the 2021 season so far. Rookie quarterback Mac Jones hasn't been in the best of form lately, causing many fans to question the ousting of Cam Newton.
As for the Bucs, their recent loss to the Los Angeles Rams was a slap in the face; a wake up call of sorts. They simply cannot rely on their star players to move the ball upwards, as their offense collapsed in front of Aaron Donald and Co. On the other hand, Matthew Stafford pulled of a Brady-esque performance, covering 323 yards and aiding in four touchdowns.
ADVERTISEMENT
Article continues below this ad
It's safe to say that the Patriots vs Bucs game will be a reflection of both teams' seasons, and will provide a clear image of the future. Brady wants to win his second consecutive Super Bowl, while Belichick will try his hardest to reach the playoffs. Who will emerge victorious in this battle for the ages?