Tom Brady Ends Vacation Time As Bucs QB Resumes Training Ahead of 2022 Season
Published 05/09/2022, 2:00 PM EDT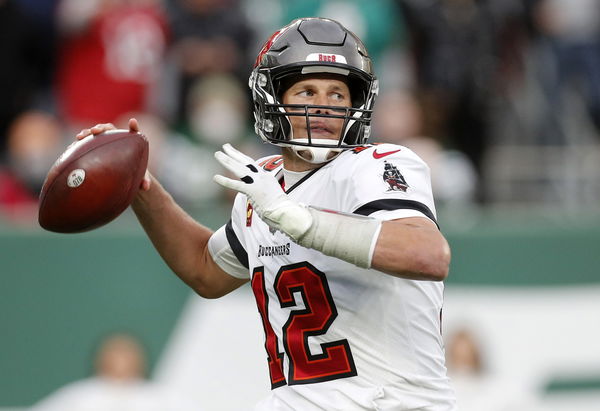 Tom Brady, the quarterback of the Tampa Bay Buccaneers, announced his retirement from the NFL following his team's loss against the Rams last season. The Bucs were knocked out in the NFC Divisional Round. The defending champions' aspirations of winning back-to-back Super Bowls were shattered. However, Brady announced that he is coming back to play football next season.
His retirement was short-lived, and he is back hungrier than ever. Tom Brady has already begun training with the season subjected to start around 8th September. Unsurprisingly, the Bucs quarterback is already familiar with the team's style of play.
ADVERTISEMENT
Article continues below this ad
However, a new head coach appointment might result in some minor changes. The Buccaneers announced that their former defensive coordinator Todd Bowles would be the head coach next season. Nevertheless, Brady will be ready to implement them and carry his team ahead.
The Tampa Bay Buccaneers still need to fix some holes on their squad. As a result, they are still keen on making some moves prior to the start of the season. Some key additions can make them a heavy favorite to come out of the NFC and contend for the Super Bowl.
Key additions that the Buccaneers can make to help Tom Brady next season
The Tampa Bay Buccaneers won the Super Bowl a season ago. They destroyed the Kansas City Chiefs, who were the favorites to win the game. During his first season itself, Brady delivered the title in Tampa Bay. However, the team needs some key players in certain positions to make them a legitimate Super Bowl contender.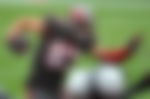 ADVERTISEMENT
Article continues below this ad
The biggest task ahead for the Bucs is to bring back Rob Gronkowski. The tight end is one of the closest friends of Tom Brady, and the duo has proved that they are a big threat to all the teams. Gronk hasn't clarified his return yet, and the speculations about his return have continued to increase.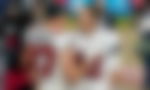 Another position that the Tampa Bay Buccaneers need to improve upon is the Wide Receiver position. The franchise hasn't been able to replace Antonio Brown yet. AB was a crucial part of the Bucs' offense led by Tom Brady, and not replacing him with a quality player can harm the Bucs' chances.
ADVERTISEMENT
Article continues below this ad
However, the franchise will continue to explore options that can make an impact on their team, as they'll look to provide Brady with the best weapons.
Watch This Story: Lamar Jackson Hangs Out With Greatest American Olympian Of All Time, Micheal Phelps