Tom Brady's Favorite Target Rob Gronkowski Will Come Back, But On One Condition
Published 04/09/2022, 2:30 PM EDT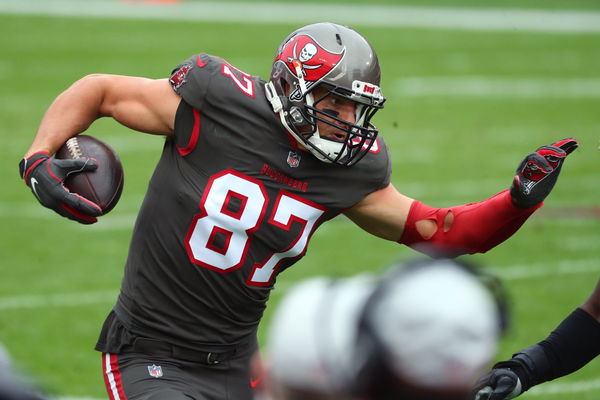 Tom Brady and Rob Gronkowski have one of the most extraordinary friendships in the NFL. Both athletes have been together for almost the whole of their careers, all donned with multiple Super Bowl rings. However, this year, the TE's situation looks rather interesting. His NFL career is hanging in the balance for the past few weeks. However, Gronk may contemplate running it back, but he has a condition.
The Gronk-Brady friendship goes all the way back to their New England days. Even though Gronk retired and became a wrestler in WWE, Tom Brady lured him out of retirement during his switch to the Buccaneers. Both athletes share great on-field chemistry together, and fans are well aware of their magic.
ADVERTISEMENT
Article continues below this ad
Rob Gronkowski would rather stay in the Bay
After the undecided fate in the NFL, Gronkowski told PEOPLE's Lanae Brody of People while rehearsing for the Nickelodeon Kids' Choice Awards, at which he will be present on Saturday, "There's one thing, if I do play football, it would definitely be with the Bucs."
Rob Gronkowski states that if he returns to the NFL for the 2022 campaign, it will be with the Tampa Bay Buccaneers.
While he's simply taking time. The season will not begin for another three to four months. Rob also calls that not being signed to a team is actually fantastic, as it gives much more liberty.
His girlfriend, Camille Kostek, a television personality and model, looks to be on board with him. Gronkowski further explains that she wants him to return, and she undeniably backs him up.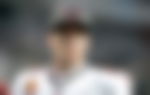 With Brady's return, Gronk's arithmetic has shifted slightly. However, the TE has still been pondering his alternatives. Although Gronk is a free agent, the Buccaneers have stated that they intend to hold the door open for him to return. Moreover, the TE has stated many times that he will not collect receptions from anybody other than TB12.
Will Gronk be back on the turf?
ADVERTISEMENT
Article continues below this ad
Last year's Buccaneers dominated the NFC South but lost in the divisional round to the ultimate Super Bowl champion Los Angeles Rams. Despite losing five games in the regular season, Gronkowski had 55 catches for 802 yards and 6 scores.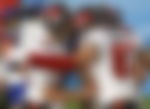 Tom Brady basically did something very similar when he came back to the Buccaneers following the 2021 campaign. Brady, of course, came out of retirement merely 41 days later. He's hoping that his close personal friend and trusty on-field favorite will resurface to provide Tampa Bay another ammunition in their quest for the NFC title and the Super Bowl. Meanwhile, Gronkowski is simply living life to the fullest.
ADVERTISEMENT
Article continues below this ad
Apart from Gronk, Tampa Bay's present tight-end skill sheet has Cameron Brate and Codey McElroy. Gronk may determine his athletic destiny after his "Gronk Beach" party, which is supposed to occur on April 29 during the 2022 NFL Draft in Vegas.
Watch This Story: Tom Brady Cites Multiple Challenges To Overcome Ahead of 2022 Season Including His Health, Fitness, and Injuries