Tom Brady Hilariously Jabs Former Rival Peyton Manning for His Instagram Debut
Published 03/27/2022, 12:10 PM EDT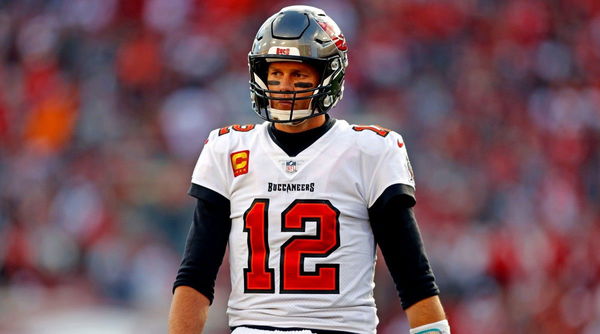 Former Denver Broncos quarterback Peyton Manning and his debut on Instagram on his birthday led to a warm welcome by his rival Tom Brady. The welcome from Brady was less than straightforward and involved a sly dig towards his friend Manning. While Brady will play in his 23rd NFL campaign in 2022, Manning will complete almost 6 years away from the game.
The 2021 Hall of Famer celebrated his birthday in the best way possible by creating his Instagram account with a specific profile picture. It was a picture of his recent Saturday Night Live appearance when he broke down the relationship dynamics of "Emily in Paris."
ADVERTISEMENT
Article continues below this ad
He did kick off things on his new account by posting a video compilation of some 'football highlights' from his childhood.
The caption for his post was quite witty, similar to the famous account holder. It appears Instagram has become the latest digitally innovated battleground for his arch-nemesis, Tom Brady. As a long-time Instagram user, Brady jokes Manning and his entry into social networking as something plainly because of boredom. It was the welcome that rival-turned friends usually employ in a friendly hazing that NFL fans might have been expecting.
How long Tom Brady and Peyton Manning have been friends?
The NFL has witnessed some of the greatest rivalries over the years, but none might have been as competitive as between QBs Tom Brady and Peyton Manning. They have had some close battles on the football field, but they have shared a strong friendship off it. Both Brady and Manning share similar experiences and shared some of them with or against each other.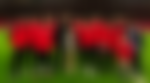 ADVERTISEMENT
Article continues below this ad
Brady, in a conversation with Jim Gray, did share that they remained professional on the football field. They always seem to know how to leave it all on the field and differentiate personal from professional.
Brady also holds a lot of respect for Manning and mentions him in his book.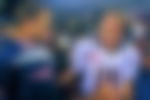 ADVERTISEMENT
Article continues below this ad
With both players having tasted what it is like to be retired, Brady senses Manning misses football. However, the NFL fans will get plenty of opportunities to see them go head-to-head. But it will be in a different venue with no chance of any physical confrontation.
Watch This Story: Odell Beckham Jr., Rob Gronkowski; Who Are the Top 5 Unsigned Free Agents So Far This Offseason?