Tom Brady Hosts Catching Workout, Set to Skip Buccaneers OTAs
Published 05/25/2021, 12:27 PM EDT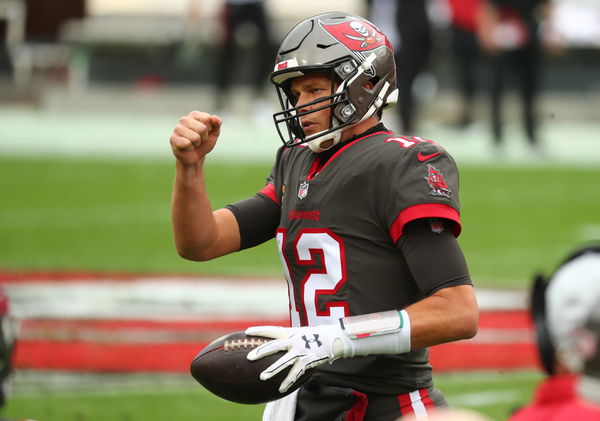 ---
---
Tom Brady is one of the best quarterbacks, even at his advanced age. Brady is 44 years of age and preparing to defend the Super Bowl title this season. Last year, Brady led the Tampa Bay Buccaneers to the Super Bowl in just his first season with the franchise.
ADVERTISEMENT
Article continues below this ad
It was a season of vindication for Brady, who was able to prove that he can win the Super Bowl without Bill Belichick and the New England Patriots. But he and other NFL players are taking a stand this year.
Tampa Bay Buccaneers quarterback Tom Brady hosted his own passing drill recently. He invited several Buccaneers players to the camp including Rob Gronkowski and Chris Godwin.
ADVERTISEMENT
Article continues below this ad
The camp took place in New York, close to the New York Yankees' practice facility. For Brady, this was his first football activity since he had surgery to help fix some niggling issues and pain that he had in his knee.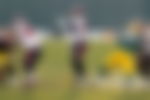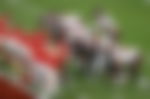 This passing drill camp comes in the midst of some conflict between the NFL and the players' association. The Buccaneers are among several teams in the NFL whose players are against the current Organized Team Activities (OTAs) during the off-season.
NFL players maintain that these off-season OTAs are too intense and rigorous. Teams expect players to compete at a high level during their time off.
Tom Brady and the Buccaneers holding off on OTAs
From a Buccaneers' perspective, this makes a lot of sense for the players. The Buccaneers, along with the Kansas City Chiefs, had the longest off-season this year, because they reached the Super Bowl.
In fact, the Buccaneers had to play one game more than the Chiefs because they had to play through the wildcard round against Washington because of their seed. So the Buccaneers need their time off heading into the new year.
ADVERTISEMENT
Article continues below this ad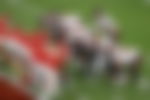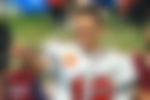 Furthermore, Buccaneers players can cite their excellent performances in the Playoffs, including an excellent Super Bowl performance as a reason not to participate.
ADVERTISEMENT
Article continues below this ad
Off-season activities are often a way for teams to find form after a less than successful showing. The Buccaneers are defending champions, and that is why they feel they don't need to participate in these activities going into the new season.