Tom Brady In Trouble Again: GOAT Might Get Investigated For Miami Dolphins Ownership Plot
Published 04/15/2022, 1:14 PM EDT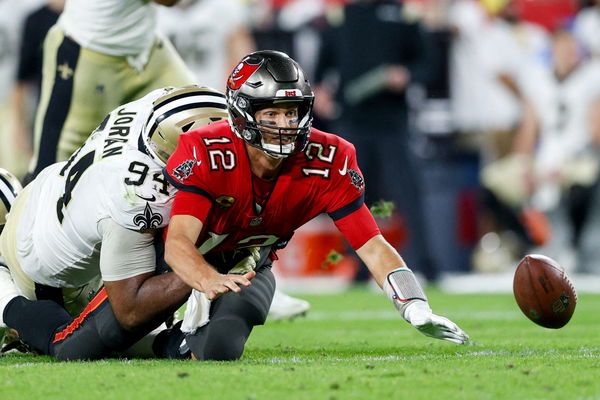 Tampa Bay Buccaneers superstar quarterback Tom Brady and the Miami Dolphins are in hot water following the emergence of recent allegations. Earlier when Tom Brady took a temporary retirement from pro football, rumors circulated about him joining the Miami Dolphins ownership group. However, now that the talks have grown long legs, Florio believes the league might end up exploring the issue even further.
The Dolphins publicly stated that they were aiming to bring together Tom Brady and Sean Payton in the franchise after Brady announced retirement in January. However, that decision was scrubbed off after former Head Coach Brian Flores filed a lawsuit against the NFL primarily against the Dolphins and a few other teams.
ADVERTISEMENT
Article continues below this ad
Florio on a possible investigation against Dolphins for tampering with Tom Brady
However, Florio believes that the recent revelations by Charles Robinson of Yahoo Sports might have just fed the fire for a possible investigation against the Dolphins for "tampering with Brady".
According to Pro Football Talk's Mike Florio, "Many believe that Brady is the unnamed quarterback in the Flores lawsuit with whom owner Stephen Ross wanted Flores to tamper in 2020. If the Dolphins had a plan that started with Brady becoming a post-retirement minority owner and ended with Brady coming out of retirement to play for the team, there surely were one or more impermissible communications between the Dolphins and/or Brady and/or his agent, Don Yee (who also represents Payton)."
Will the Miami Dolphins get investigated?
ADVERTISEMENT
Article continues below this ad
As per Florio tampering is very widespread in the NFL, and the league isn't serious about enforcing tampering rules. The league can easily ask for a probe on the case. But the question lies, will they?
Florio further illustrates that the Buccaneers could easily claim against the Dolphins with charges of tampering with their quarterback. However, they won't do so, since the Dolphins will get back at them with tampering claims with Tom Brady back in 2020.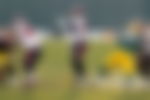 Furthermore, Florio claims that the league lacks the infrastructure to properly enforce tampering rules, so they just look the other way. With that being said, it's highly unlikely that an investigation might get under way.
ADVERTISEMENT
Article continues below this ad
Watch This Story: "I Feel Disrespected-100%": Baker Mayfield Lets Cleveland Browns Know How They Let Him Down