Tom Brady Is a Strong Believer in Veganism But Still Eats Meat Due to 1 Big Reason
Published 03/19/2022, 10:00 AM EDT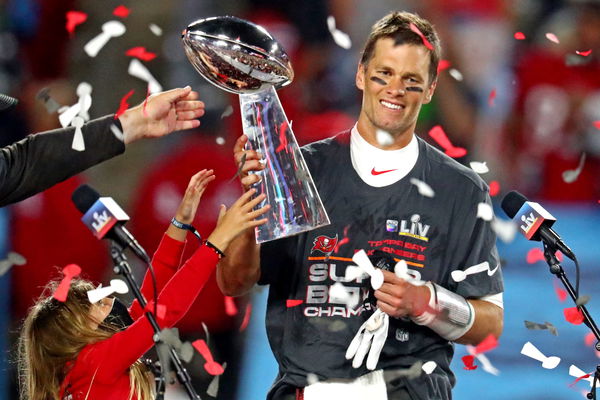 Tom Brady is truly the greatest quarterback of all time. Currently, the athlete is heading back to the field after a 6-week retirement. Brady's professional life is still going from strength to strength at 44-years-old. The athlete claims to be a pure vegan, yet he consumes meat for a specific and important rationale.
ADVERTISEMENT
Article continues below this ad
He's the eternal Titan, the first player to win the Super Bowl at age 43. But what's fascinating regarding Brady's persistent supremacy in the NFL seems to be that, unlike some of the other elite athletes, he's open about just how he keeps his maximum prowess.
ADVERTISEMENT
Article continues below this ad
He attributes his effectiveness to the TB12 Method, a five-pillar, ultra-specific fitness regimen titled after his initials and shirt number. Although it appears to be straightforward, maintaining the dietary pattern is rather difficult. Brady accomplishes it in a meta-human-like manner.
Is Tom Brady a flexitarian?
Brady's diet is focusing on 80 percent plant-based food like grains and legumes and 20 percent organically lean protein like wild-caught fisheries or pasture-raised poultry, according to TB12 Sports.
Many of the health benefits associated with veganism are available through this method, including reformed gut health, reduced inflammation, and a reduced risk of certain diseases. However, it provides just enough meat to be a reliable source of lean protein. Tom's meals comprise about 80% plant-based foods and 20% animal-based foods. In his tenure with the Patriots, that 80 percent might rise to 90 or 95 percent due to the harsh New England winter.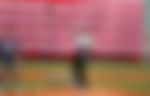 Tom Brady also debunks the fallacies about his veganism, despite the fact that he eats meat. "When people ask if I'm a vegan or a vegetarian, I tell them no, decidedly not."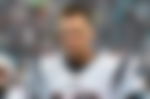 However, the athlete avoids nightshade vegetables like tomatoes, mushrooms, peppers, and aubergines. It also includes liquor, added sugars, refined carbs, processed meat, fried foods, and ketchup, as he believes they develop inflammation. Tom also refuses to eat strawberries, but only because he dislikes the fragrance.
What's more in the TB12 method? What led this to exist?
Alex Guerrero, Tom Brady's friend, personal trainer, and godfather to one of his sons with his wife, Gisele Bundchen, helped Brady develop his diet and training plan. In Massachusetts, they created the first TB12 Performance and Recovery Center in 2013, and Brady published the TB12 Method in 2017.
ADVERTISEMENT
Article continues below this ad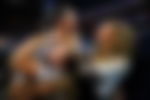 The pillars of the TB12 approach are "muscle pliability," a pseudoscientific term that encompasses an abundance of deep tissue massage from his body doctor. Hydration, nourishment, cognitive fitness, operational and physical conditioning, and a good old winner's outlook. This also includes a comprehensive sleep pattern, wearing bio-ceramic-infused sleepwear made by Under Armour. Moreover, his dessert has a sour note to it.
Even Bruce Wayne takes a day off now and then. Brady agrees that if he has a hankering for pizza, bacon, or even chocolates, he will not deny himself. However, it must be excellent.
ADVERTISEMENT
Article continues below this ad
Tom Brady is a brilliant visionary who has raised the standard for dominance in the NFL. Furthermore, choosing to exercise first thing in the morning each day to aid in healthy sleep. It's can call for another Super Bowl soon.
Watch This Story: Daddy's Last Game: Andrew Whitworth Revealed His Retirement To His Kids Before Anyone Else
Edited By: Gurjyot Singh Dadial