Tom Brady Is Joined by This TV & Kitchen Superstar on His Ambitious Movie Project "80 for Brady"
Published 06/24/2022, 4:41 AM EDT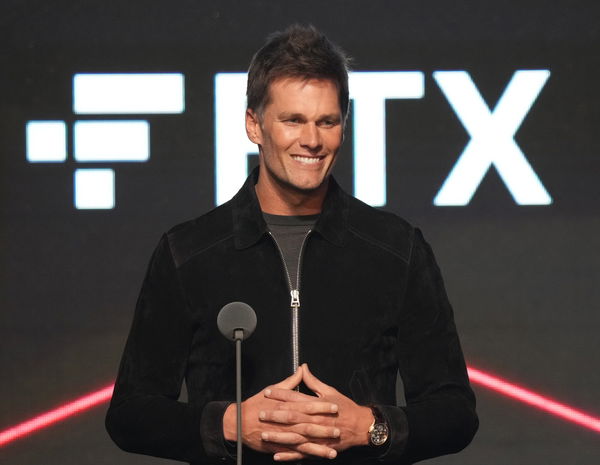 Many people believed Tom Brady would concentrate on his unique ventures when he first announced his retirement. But that TB12 also runs his own production company and has a comedy movie in development that may interest fans. The film will soon welcome some new A-list talent, elevating it to the top of fans' must-see lists.
Apart from his on-field dominance, Tom Brady has been a star in the lanes of Hollywood. The Tampa Bay Buccaneers QB has had multiple cameos in films and TV series and has also done sketch comedy in the past. Aside from his analyst role after his playing career, Tom could try his hands at full-time acting, too.
ADVERTISEMENT
Article continues below this ad
Do the camera love Tom Brady or does he love it? It is a question to monitor. But Brady has the knack for acting, and he will reprise himself in his comedy film, '80 for Brady.' But that's not it. As to The Hollywood Reporter, TV personality and restauranteur Guy Fieri and Emmy-winning personality Billy Porter are joining the cast. While information about Porter's character is kept hidden, Fieri will appear in a cameo as himself.
Both Porter and Fieri are among the cast of the Paramount Pictures and Endeavor Content film. Lily Tomlin, Jane Fonda, Rita Moreno, and Sally Field play significant roles in the movie.
ADVERTISEMENT
Article continues below this ad
80 For Brady, based on verifiable facts, is directed by Kyle Marvin and produced by the seven-time Super Bowl champion. It shows Tomlin, Fonda, Moreno, and Field on their "road trip" to Super Bowl LI, one of the leading sporting events in the nation. They go to watch their idol, Tom Brady.
American TV Drama series once slammed Tom Brady
Most of the on-screen Tom Brady appearances the fans have witnessed have been on a positive note. However, there is one that the TB12 enthusiasts would not like. In the pilot of Mr. Robot, there is stock footage of Tom Brady, Steve Jobs, Lance Armstrong, and Bill Crosby. The hacker also took a major dig at the former Apple CEO.
ADVERTISEMENT
Article continues below this ad
After a cut, a montage of archival footage featuring Armstrong, Cosby, and Brady plays. Elliott says, "Maybe it feels like all our heroes are counterfeit. The world itself is just one big hoax.'' Even though Elliot, the character played by Rami Malek, did not call out the quarterback directly, he could see none of them from a favorable perspective.
Watch This Story: From Antoine Winfield Jr to Patrick Surtain II; Recalling NFL Stars With Legendary Fathers Who Played in the League on Account of Father's Day