Tom Brady-led Offense or Buccaneers Defense- What Will be Key for Tampa Bay in 2021?
Published 03/17/2021, 8:24 AM EDT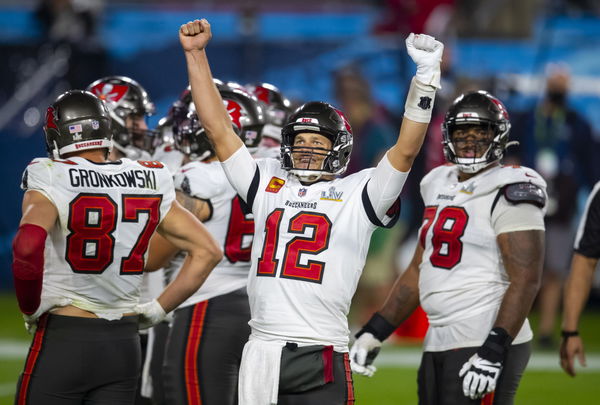 Tom Brady and the Tampa Bay Buccaneers started the 2020 NFL season as outside contenders to make the NFL Playoffs. After a mixed start to life in Florida, not many experts believed that Brady could lead a team of young and motivated players to Super Bowl glory.
But the additions of Antonio Brown and Leonard Fournette halfway through the season proved to be a masterstroke by coach Bruce Arians and GM Jason Licht.
After scraping through to the post-season, the Buccaneers made their way to the Super Bowl LV with some eye-catching displays.
ADVERTISEMENT
Article continues below this ad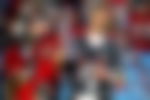 Tom Brady threw for 1,000+ yards with 10 passing TDs against just 3 interceptions in the NFL Playoffs. But it was the Buccaneers defense that drew plaudits for their performance in Super Bowl LV against defending champions, Kansas City Chiefs.
So one can't help but wonder if it's going to be an offensive blitzkrieg or defensive masterclass that will help the Bucs successfully defend their championship title.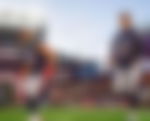 Tom Brady faces another tough season with Tampa Bay Buccaneers in 2021
Without a doubt, Tom Brady was one of the Top-5 quarterbacks in the NFL last season. He ended the regular season with an 11-5 record as the Bucs finished 2nd in the NFC South. The 43-year-old threw for 5,600+ yards with 50+ passing TDs in 2020 (including Playoffs).
He was backed by a solid display from a star-studded supporting cast that featured the likes of Antonio Brown, Rob Gronkowski, Mike Evans, Chris Godwin, Scott Miller, and Leonard Fournette.
But it was the Todd Bowles-coached defense featuring the likes of Shaquil Barrett, Lavonte David, Devin White, and Ndamukong Suh, that grabbed headlines when the season came to an end on February 7th.
ADVERTISEMENT
Article continues below this ad
The Bucs defense will certainly be crucial if they wish to run it back in 2021. They've already extended the contracts of OLB Shaquil Barrett and ILB Lavonte David.
It's unclear if the Bucs will re-sign 34-year-old veteran Ndamukong Suh. Since they're working on limited cap space, they might look for cheaper options.
But once again the onus will be on Brady and the offense to put up a strong showing once the season starts in September. They've franchise-tagged Chris Godwin ahead of 2021. But they're looking to bolster their outfit in the coming weeks.
ADVERTISEMENT
Article continues below this ad
Championship ring #8 is in sight for Tom Brady but can they repeat their fairytale display once again? One thing we learned from 2020 is that betting against TB12 is never a smart choice. Expect the unexpected.