Tom Brady Made Heads Turn With His Surprising Fashion Choice at 2021 Kentucky Derby
Published 05/08/2022, 5:15 PM EDT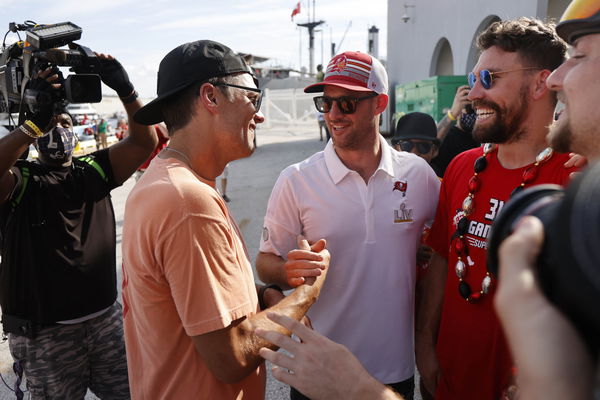 Tampa Bay Buccaneers quarterback Tom Brady was among the notable famous personalities who attended the 2021 Kentucky Derby. The former Patriots QB has been one of the longtime high-profile guests for several years. Brady has made several appearances with his former teammates while he was in Boston, and of course, he made the news.
The Buccaneers QB came to the event in an outfit that made some waves on social media as fans took turns to make fun of him. He came to the event sporting a stylish suit and a top hat to enthrall his fans. While it was a clean look, the fans were trying to compare the legendary QB with the 'Darkwing Duck'.
ADVERTISEMENT
Article continues below this ad
Some media outlets described him as a German villain from 'The Expendables 8' due to the choice of his outfits. The event took place following the end of Brady's Super Bowl LVI victory and before the beginning of the 2021 NFL campaign. While he had plenty of rest before the campaign, it was a campaign that took a heavy toll towards the end.
Another Tom Brady season that ended the GOAT debate
The 2021 NFL campaign was everything that the 7-time Super Bowl champion might not have expected. While Brady and his offensive prowess put on a show, the defense was injury-ridden and inconsistent. While they managed to clinch the NFC South Division title, the playoffs were not something that the franchise was ready to tackle.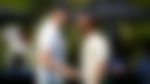 ADVERTISEMENT
Article continues below this ad
The year was not short of controversial moments, but Brady led the team valiantly before ultimately getting eliminated by the Los Angeles Rams. During the 2021 NFL campaign, Brady threw for a career-high 5,316 passing yards, resulting in 43 TD passes and 12 INTs.
In a team reeling with bad luck and injuries, Brady was the only shining light for the fans.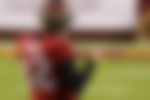 The Buccaneers fans will hope that the return of Brady for his 23rd NFL campaign will rejuvenate the franchise for next season. The only thing that Buccaneers fans know is consistent is their QB and he would be looking to erase the horrors of last season by balling out in 2022.
ADVERTISEMENT
Article continues below this ad
Watch This Story: Lamar Jackson Hangs Out With Greatest American Olympian Of All Time, Micheal Phelps