Tom Brady Makes Ridiculous Claim About His Retirement
Published 10/15/2021, 3:11 PM EDT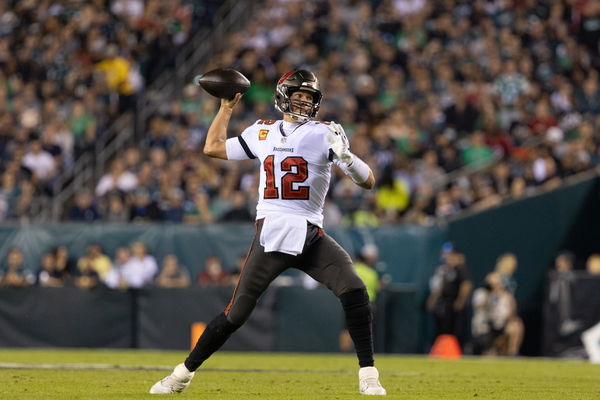 ---
---
Tom Brady makes NFL look like a piece of cake when in fact it is no less than climbing Everest. Brady makes weird assumptions and then makes them happen like it was bound to be. Now, the 44-year-old recently made a bizarre assumption on the extension of his already extended career in the NFL.
ADVERTISEMENT
Article continues below this ad
Tom Brady, while speaking to Hannah Storm and Andrea Kremer of Amazon ahead of Thursday night's game against the Philadelphia Eagles, made a ridiculous statement regarding his retirement plans that he might play until he's 55.
ADVERTISEMENT
Article continues below this ad
Brady wants to retire at 55
"I really think I can play as long as I want," Brady said, via Rick Stroud of the Tampa Bay Times. "I really do, I could literally play until I'm 50 or 55 if I wanted to, I don't think I will obviously… my physical body won't be the problem." He continued, "I think it'll just be, I'm just missing too much of life with my family."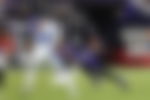 Even though how bizarre the statement might seem, he still looks to be in a pretty shape that he could go that far beyond his career. As the Tampa Bay offense does a very good job of securing their quarterback from sacks, because of which Tom Brady has been able to focus well on his passing game.
Tom Brady believes he could play as long as he wants, even to age 55. Physically, that is. But he won't sacrifice missing that much with his family. pic.twitter.com/T1KWSswN8Z

— Rick Stroud (@NFLSTROUD) October 14, 2021
ADVERTISEMENT
Article continues below this ad
Tom Brady wants to play more
And by looking at the incredible job that Tom Brady does in the gridiron, it surely seems that the quarterback may hold his ground for another 10 years. Brady has a unique form of playing, as he tries to reduce contact with the opponent players by rushing at times when it is absolutely necessary and passing the ball around as much as possible.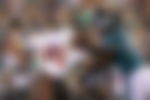 Due to his unique style of play, Brady has avoided unnecessary injuries, making him one of the most durable players in the NFL. The Tampa Bay Buccaneers quarterback does not want to retire soon to watch others and say "Man, I could still do it."
ADVERTISEMENT
Article continues below this ad