Former Patriots WR Julian Edelman Speaks on His Suspension: "In Hindsight, It Was Almost A Blessing In Disguise. But Not Great. Not A Great Thing"
Published 01/12/2022, 10:10 AM EST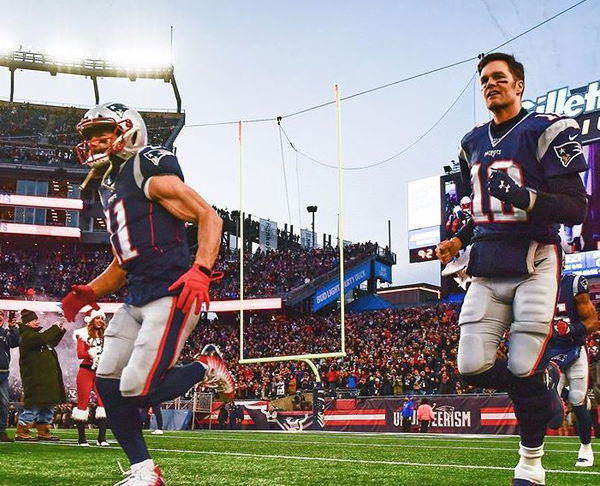 ---
---
Former New England Patriots QB Tom Brady focused on the 2018 Julian Edelman PED suspension in his highly inspiring ESPN documentary. Episode 9 of the "Man in the Arena" documentary provides an insight into his final years with the New England Patriots. The episode only features Brady and his teammate Julian Edelman being in the spotlight for the episode titled, "Maybe".
ADVERTISEMENT
Article continues below this ad
Both WR Julian Edelman and Brady were part of the mythical Patriots squad that dominated the NFL. He did end up winning 3 Super Bowl titles and a Super Bowl MVP during his 12 seasons with the Patriots. But the wideout was in real hot water following his 2017 season, which he sat out through injury.
ADVERTISEMENT
Article continues below this ad
The 2018 season for the Patriots was one they aimed at becoming Super Bowl champions once again. But catastrophe struck them and Edelman when he was suspended for 4 games because of the use of performance enhancement drugs (PEDs). While speaking about his punishment, Edelman states, "That was a very tough year for me, strictly for the fact that I'm not playing the game I love."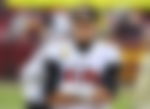 Julian Edelman And His Feelings On The Suspension
ADVERTISEMENT
Article continues below this ad
Edelman, within the documentary, talks about his days of suspension being a reflective period. The wideout used it to introspect about life both on and off the field and set his priorities straight. He also talks about the whole 'uncertainty' that he felt during his forced exile from the game.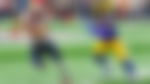 The former Kent State player did find his home in football and he felt a gaping hole during this period. He does state while speaking retrospectively, "In hindsight, it was almost a blessing in disguise. But not great. Not a great thing."
ADVERTISEMENT
Article continues below this ad
Though NFL dealt Edelman with a suspension, many NFL fans still fell the degree of his punishment to be soft. In many other American sports like the MLB, players usually get suspended for the whole postseason. But NFL didn't treat the matter with that seriousness. Julian Edelman deserved to win the award, but the NFL really needs to evaluate its policies when it comes to banning PEDs from the game.
Watch This Story: NFL Teams have taken a Big Step by Firing Big Names: Matt Nagy to Rick Spielman