Tom Brady Praises Tristan Wirfs For Following This Principle: "In Football You Gotta Earn The Respect of The People, Nothing's Given To You."
Published 01/14/2022, 12:27 PM EST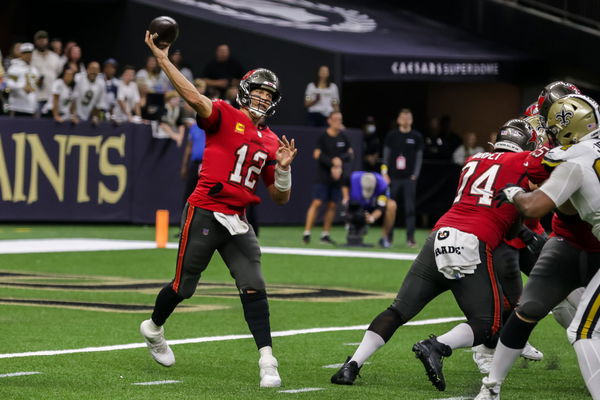 ---
---
Tampa Bay Buccaneers QB Tom Brady was reserving a lot of praise for Buccaneers teammate OT Tristan Wirfs on Thursday. The 7-time Super Bowl champion did face media in a press conference ahead of their Wild Card meeting against the Philadelphia Eagles. The veteran gave Wirfs a glowing report about his growth, both as a professional Buccaneers player and a person off the field.
ADVERTISEMENT
Article continues below this ad
Brady praises Tristan for his outstanding work ethic behind the scenes. He believes Wirfs to be a player who absorbs every coaching instruction he is given. The glowing endorsement from Brady and predictions about his bright future only cement belief in Wirfs. He considers the young Buccaneer to be someone who is not taking his opportunity as an entitlement.
ADVERTISEMENT
Article continues below this ad
But rather Brady states, "In football, you gotta earn the respect of the people, nothing's given to you. I think the people who don't make it feel they are entitled to something. Tristan is the opposite of that. Tristan wants to honor it and he wants to do it every day."
Tom Brady Glowing Endorsement For Tristan Wirfs
Brady further adds also that Wirfs is someone who has proven to everybody that he can be counted on. The statement just makes it clear how much Brady considers Wirfs to be a vital cog in their well-oiled offense. Being an offensive tackle, Wirfs has the big job of protecting his QB from oncoming pass rushers.
ADVERTISEMENT
Article continues below this ad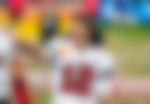 While talking about his responsibilities in June, Tristan stated, "Especially having Tom Brady back there, that's always in your mind just making sure nobody comes close to him or gets near him." He also recalls invaluable advice from Brady about protecting him by ensuring that the interior defense is good. He also wants them to make it really difficult for the pass rushers by slowing them down as much as possible.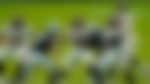 ADVERTISEMENT
Article continues below this ad
Tristan Wirfs is truly one of the best defensive juggernauts within the Buccaneers and really benefits from Brady's experience. The veteran QB has really been a great influence and presence as he brings the best out of them. Brady's elite competitive spirit and determination to win at any cost seem to have rubbed off on this roster. Teams looking to beat them will have to be wary of the abilities of both Wirfs and Brady, which is a fearful combination.
Watch This Story: NFL Top 5 League Leaders in Rushing Yards; Jonathan Taylor, Nick Chubb, and More