Tom Brady Recalls How He Took a Huge Bet Leaving New England Patriots for Tampa Bay Buccaneers: "I Didn't Want to Overthink It at All"
Published 06/19/2022, 2:02 PM EDT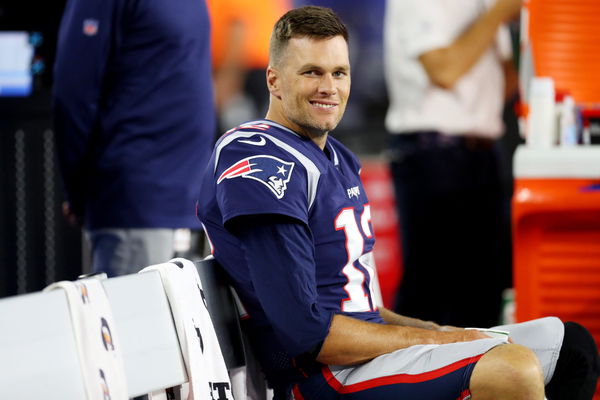 Tom Brady took the Patriots fans by storm when he did the unthinkable. The quarterback made the jump from Foxborough to Tampa, which came to be one of the riskiest moves imaginable. As shaky as that seems, it was also a significant factor for TB12. Recently, he reflected on his feelings when he first came to Tampa Bay on the 'Below The Surface' podcast.
It takes a lot of effort to become the King of Kings. Tom Brady made it look smooth, but his sweat, guts, and a surgically rebuilt knee were all on the line. He has been making his case for being the indisputable GOAT for the past two decades, aiming to keep the title during his forthcoming season.
ADVERTISEMENT
Article continues below this ad
Tom Brady revealed his initial days in Tampa. The film showed Brady and the Tampa Bay Buccaneers head coach Todd Bowles preparing for the 2022 campaign. The video opened with TB12 driving to the AdventHealth Training Center.
Tom Brady mentioned, "The first place I came to when I arrived here was Davis Islands. Shelton Quarles took me here and checked the house out, and I actually rented it on the spot. So I didn't want to overthink it at all, and it's worked out pretty good. So I had the same drive to work for the last going on three years. It's been really fun. It's pretty. Just a great place."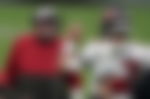 ADVERTISEMENT
Article continues below this ad
If we go by TB12's words, the move from Foxborough to Tampa was rather unsettling. But he made it happen. Many thought Brady would retire from Patriot, but he moved to Tampa Bay.
Why did Tom Brady leave New England in the first place?
After six Super Bowl wins and establishing himself with the Patriots, TB12 shockingly shifted to the Buccaneers after signing a $50 million deal. When he left, rumors circulated he had a rift with Bill Belichick. The situation has various layers, but many still wonder why he gave up after playing with them for so many years.
ADVERTISEMENT
Article continues below this ad
USA Today believes the prime reason for Brady's departure is that both parties couldn't settle on a deal. As Tom's contract was about to expire after 2019, he tried to propose a settlement with the Patriots' administration, which would keep him for the rest of his playing career. However, the talks didn't go well, and TB12 couldn't please GM Bill Belichick, which led to him signing with the Buccaneers, and the rest is history.
Watch This Story: Colin Kaepernick Donated His Sneaker Collection in Epic Show Of Kindness to Help the Homeless