Tom Brady Receives Backlash From Fans For His Take on Parenting
Published 07/16/2022, 10:30 AM EDT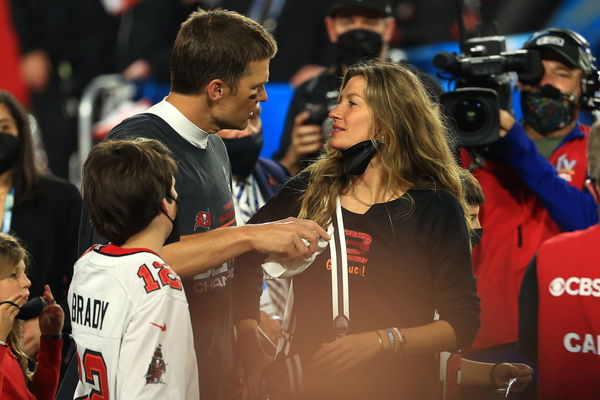 Tom Brady is married to Gisele Bündchen and has three kids. He knows how tough it is to be a parent, and recently Brady spoke about the struggles that he and Gisele face while taking care of the kids.
The unavailability of Tom Brady with his family due to football is another thing, but there is another big problem that lies according to the Bucs quarterback. He believes with them being rich is kind of tough to do parenting.
ADVERTISEMENT
Article continues below this ad
Talking about it Brady said, "We have people that clean for us. We have people that make our food, We have people that drive us to the airport if we need that." He adds, "We get off a plane and there's people waiting there for us and we get ushered in. That's my kids' reality, which is the hard part to say, 'Guys, this is not the way reality really is. What can we do about that?'" 
The fans on Twitter were quick to react to these statements by Tom Brady. They didn't like Brady saying that being rich is causing difficulty to raise kids. Fans know how tough it is to raise kids when you are not well of the an NFL athlete, and that is why they went hard against the 7-time-Super Bowl champion.
Yo we can switch lifestyles any day of the week.
Sincerely, A middle class working mom.

— Melissa B (@MelisB622) July 15, 2022
One fan claimed that she would happily take what Brady has right now. She believed she'll be in a much better state with the wealth that the Brady family have.
Hi Tom, I'll take your wealth so I can hire drivers, cleaners, top of the line nannies, and go on much better vacations. Oh and never have to worry about money for the rest of my and my children's lives.

Talk about 1% problems.

— juiceboxbox (@juiceboxbox) July 15, 2022
Another fan took a shot at the ego that both Tom Brady and Gisele have.
That is hilarious considering both Tom and Gisele have one of the biggest egos out there.

— Miztwocents13 💉💉💉🐕🇨🇦 ♒ (@miztwocents13) July 15, 2022
Another one came up with the hilarious GIF of a man wiping his tears with money.
This fan offered some help.
I'd take some of that wealth off his hands if it's too much of a burden

— halp (@CostOfACoffin) July 15, 2022
Many fans wished to trade their lives for Brady's, believing that it would make their lives easier. They believe that having money solves all their problems.
Tom Brady also spoke about his humble beginning
The Tampa Bay Buccaneers signal-caller highlighted the fact that both he and Gisele come from humble backgrounds. As a result, he thinks his kids will miss out on the feeling of struggling. Without struggle, there is no success, and that's what Brady thought.
ADVERTISEMENT
Article continues below this ad
Talking about humble beginnings, Brady said, "My wife grew up in rural Brazil, the farthest state south, Rio Grande do Sul, very small kind of farming town, very simple girl," He added, "My dad worked his ass off for our family. My mom stayed at home [and] took care of us kids, and I saw my mom work every day to make food for us at night and wash our clothes."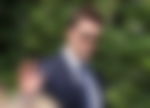 Tom Brady's comments were pretty accurate. However, the fans around the globe didn't like them, because they believe by being rich, Brady's kids are avoiding most of the problems, that a parent doesn't want their kids to face.
ADVERTISEMENT
Article continues below this ad
Watch This Story: Tom Brady Went to the Same High School As This Controversial MLB Hall of Famer Who Was Also a 14x All Star
Edited By: Gurjyot Singh Dadial